Top Tips – your guide to successful, safe and legal fundraising for Caring Together
Thank you so much for fundraising to support local unpaid carers across Cambridgeshire, Peterborough and Norfolk.
This guide contains hints and tips to help you raise funds and have lots of fun at the same time!
How to collect donations
For many activities, the best way to collect donations is to set up a fundraising page at www.justgiving.com/caringtogethercharity.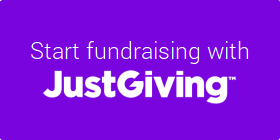 Donations are collected securely online and passed to us. You can share the link to your fundraising page so that people can add their own donations or sponsor you.
What about cash?
If you are collecting cash, make sure that you can keep this safe and secure. Especially if you will be at a busy event.
You can collect cash donations in your home, workplace, club or at a fundraising event/activity on private property (eg. local pub) where you have permission from the owner or manager. You do not need a licence.
We can provide Caring Together collecting tins which you can borrow from us.
Top tips for your online fundraising page
Go to JustGiving to set up your page
The pages that work best are those that:
Tell your story. On your page tell your supporters, friends, colleagues and family why you have chosen to support carers through fundraising for Caring Together. Perhaps you have been a carer, or know someone who is. Perhaps you read an article which made you want to help. Perhaps you have been helped by Caring Together and want others to be helped too. Write a few lines about why you have chosen Caring Together.
Include photos. Add your own profile picture and a cover photo for your activity (e.g. a picture of tasty-looking cakes for a bake-off, or a cute photo of your pet for an online pet show).
Have a target. Choose a fundraising target for your activity. This could be as low as £50 or into the thousands! Try to be ambitious as that will encourage others to support you.
Include updates. If you are taking on a physical challenge, tell your supporters about how your training is going by adding updates to your page. If your challenge is over a period (e.g. 10K a week for 10 weeks) update them each week on the highs and the lows! The Strava App integrates with JustGiving so you can connect your Strava account to your JustGiving fundraising page and automatically show your fitness achievements.
Spread the word
If you are running a sponsored event you will want to ask workmates, friends and family to sponsor you.
If you have set up your fundraising page at JustGiving, you can use social media, Whatsapp and email to spread the word and include a link to your fundraising page.
Suggested message/post:
I am (e.g. walking 5 miles/cycling from Cambridge to St Ives/running 5K a day during September) to raise money to support unpaid carers. Unpaid carers look after a friend/family member who is ill or has a disability and depends on them for help. Local charity Caring Together provides carers with advice and information, breaks from caring, emotional support and opportunities to get support from other carers. Please could you consider sponsoring me? All funds raised will go to Caring Together to help local carers (including children who are carers!). See (link to Just Giving page) for full details. Thank you!
If you are inviting others to attend an event (e.g. a quiz night) make sure you give them all the essential information. E.g.
Please come along to our special Quiz Night for Carers on (date) at (time) at the (venue name and address). Suggested donation of £10 per team to enter the quiz. All proceeds will go to local charity Caring Together who support unpaid carers through giving advice, providing emotional support, enabling carers to have breaks and much more! Just turn up on the night. We will also have a raffle so please bring change! Tickets will be 50p each. Donations of raffle prizes are much appreciated. Contact (name) on (tel no/email address).
We can help!
If you are organising a fundraising event or activity, please do let us know in advance. We may be able to provide you with items such as T-shirts or collecting tins. We can also publicise your activity on social media such as Facebook and Instagram. That way we may be able to get some extra support for your activity, and we can encourage others to do some fundraising themselves!
Contact us at [email protected]
Fundraising at work
Organising a fundraising activity at work or with colleagues is a great way to reconnect with team-members, get to know each other better, and do something really worthwhile at the same time.
Sometimes companies will match-fund the money raised by colleagues – it's definitely worth asking!
You may be able to promote your activity on a staff intranet or by putting posters up in the staff room.
Raffles
If you are planning on holding a raffle you could ask your group to donate raffle prizes such as bottles of wine, bath/shower gift sets, boxes of chocolates or biscuits, or gift vouchers.
If a club or company is holding a raffle that is just for your members/staff (rather than for the public) you do not need a licence.
If you are holding a fundraising event and a raffle is part of this, you do not need a licence so long as:
a) tickets are only bought at the event
b) the winning tickets are drawn at the event or afterwards.
c) the prizes do not include cash
Food safety
If you are holding a bake sale it is a good idea to list the ingredients of each bake in case of allergies.
Food should be prepared in a hygienic and safe way, and stored at the correct temperature.
Physical events
(e.g. runs, cycle rides, and walks)
Organised events (e.g. The Cambridge Half-Marathon) will ensure participants are kept safe and are provided with refreshments.
If you are organising your own event (e.g. a sponsored walk with a group of friends) here are some things to think about before you start:
Who will be your contact person in case something goes wrong? Someone who is not participating should know your route and timings, and be available by phone during the event in case of any problems.
Where and when will you provide water and refreshments? This may be as simple as instructing all participants to bring a bottle of water and snack with them
Will your event go ahead if the weather is bad? What is your plan if that happens?
What sort of clothing and footwear should participants wear?
Photos
We would love to have some photos of you or your group doing your fundraising activity. If those participating have given permission for their photo to be taken and used by Caring Together, please send your photos to [email protected]. We will also need you to complete a photo permission form (see below) to make sure you're happy with us using these in a few different ways.
You've done it!
After your fundraising activity is finished you can send the money you have raised to us so we can put it to good use straight away.
If you have raised money through setting up a Just Giving page it's all taken care of! They will send the money through to us plus any Gift Aid that has been claimed.
If you have collected cash, please bank this and either:
Send us a cheque for the amount you've raised made payable to 'Caring Together' to Caring Together, L D H House, Parsons Green, St Ives, Cambridgeshire PE27 4AA, (you can download our donation form – Caring Together donation form [Word, 70kB]), or
Pay the money into our bank account:
Bank name: Lloyds Bank
Account Name: Caring Together
Sort code: 30-94-47
Account number: 26934760
With your name as the reference
AND email [email protected] to tell us you have done this and a few lines about what you did to raise the money
Make a donation online for the amount you've raised at https://caringtogether.enthuse.com/#!/
AND email [email protected] to tell us you have done this and a few lines about what you did to raise the money
If you have several cheque donations made payable to Caring Together, please send them to Caring Together, L D H House, Parsons Green, St Ives, Cambridgeshire PE27 4AA with a letter giving us your contact details and  telling us how the money was raised
We will make sure you receive a nice thank you card confirming how much you have raised.
Thank you for caring for carers!