Gifts of Kindness are a special way to give a gift to a friend or family member, and help support unpaid carers across our region.
In effect you are making a donation in their name towards a specific project. They receive a certificate that tells them that thanks to them, unpaid carers will be given the support they desperately need.
Gifts of Kindness are especially suitable for people who are hard to buy for!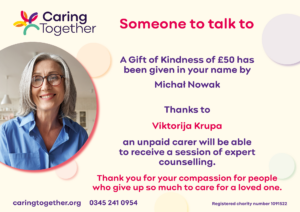 How it works:
Select your gift from the options below.
Order your gift online today. When you complete the order form, you can tell us the name of the person receiving your gift. Their name will be added to their certificate.
The certificate will be posted to you, or emailed if you prefer. Please allow 10 days for delivery.
Give your Gift of Kindness. The person you are giving it to will know that an unpaid carer will be helped because of them.
1 The phone call that changes a life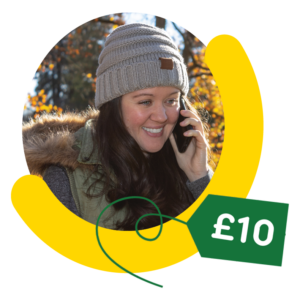 £10 to pay for a call to our carers helpline
Who this gift helps
When Annie got to crisis point she called our carer helpline. She was caring for her partner, Ian, who has severe long-term health problems, and had given up work to care for him. One day she felt unable to cope. She was physically pulling her hair out and completely broke down. It was then that her doctor told her about Caring Together. Annie told us, "the first time I spoke to Debbie (a helpline adviser) was the first time that I realised there is a person here who actually understands this and is listening."
Your gift will help someone like Annie receive the understanding, support and practical advice they need.
2 Time to be a child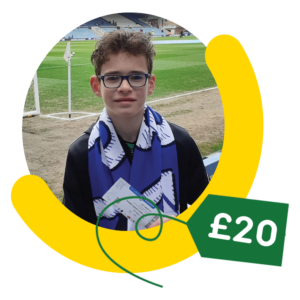 £20 to pay for a fun activity for a child who looks after someone
Who this gift helps:
Freddie, aged 13, helps look after his mum, Emma who has serious health problems and has to use a wheelchair. Emma has four other children aged between eight and 11. Every day Freddie comes straight home from school to cook the evening meal for his younger sisters, which Emma is not able to do. When Emma got in touch with us, we started taking Freddie and his sisters on fun trips out to farms, the seaside and local parks to make sure they could take a break and simply be children. We were even able to take Freddie to his first football match!
Your gift will mean that a child like Freddie can go on a trip or take part in a fun activity.
3 Someone to talk to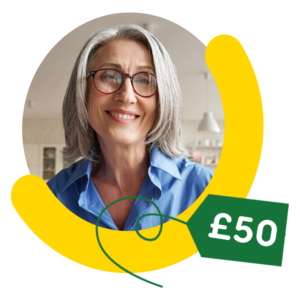 £50 to pay for a carer to receive a session of expert counselling
Who this gift helps:
Rachel describes the counselling she received from us as a 'lifeline'. She was caring for her parents and her brother who is autistic when sadly, her mother passed away.  Grieving her loss, whilst also caring for her father and brother became too much. Rachel called our helpline and was provided with six sessions of counselling. She said, "It was a lifeline for me each week to chat properly to someone about how I really felt. I feel so grateful that I had it and hope many others will experience the benefits too… I feel like I am finally getting back on my feet."
Your gift will help someone like Rachel receive the counselling they need.
---
When you buy a Gift of Kindness your donation will be used to fund the project you have chosen, the carer helpline, activities for children and young people, or the counselling service.
Thank you for your kindness.