March Day Club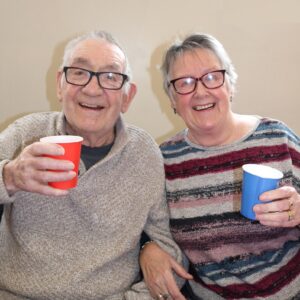 Our March Day Club is held at Trinity Church, High Street, March PE15 9LH. It provides much needed and well-deserved respite for unpaid carers by catering for people including those with early on-set dementia, stroke, and elderly clients.
We operate on Monday and Tuesday 10.00am-3.00pm and lunch and hot drinks are provided throughout the day for the small fee of £6.50.
The day club offers seasonal and daily activities led by our team of trained Care Professionals and volunteers. Our Care Professionals are trained to provide for personal care and medication needs and all attendee's will have their own care plan. Activities vary and include different entertainment, crafting, card games and board games.
Contact [email protected] or call 0345 241 0954 to learn more or register.

Brampton Thursday Club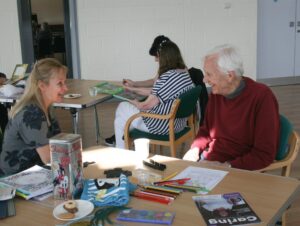 Brampton Thursday Club is a monthly club for people with Dementia related illnesses run by Caring Together in partnership with Brampton Dementia Friendly Community. It runs once a month on the third Thursday of every month.
The club provides professional care, for those with memory issues, in a safe and friendly environment so unpaid carers can take a break.
The session costs £30 for a full day with everything included. The club runs from 9.30am to 3.30pm and includes a hot cooked lunch along with refreshments throughout the day. Free transport is provided within a seven mile radius of the club.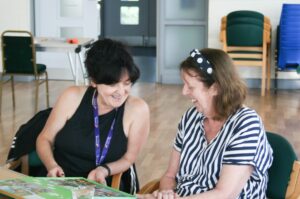 During the day the club offers activities such as dominoes, board games, cards, colouring, crafting, a seated exercise session and every so often a game of bingo.
The team also promote discussions and interactions by sharing pictures, magazines, and other memorabilia. Unpaid carers are welcome also attend with the person they look after, but many can use this time to do something else, taking a break from caring.
Please contact Jane Coggin on 07890 866389 or email [email protected] to find out more.