We have a strong senior leadership team with experience in social care and business development and management.
Individual biographies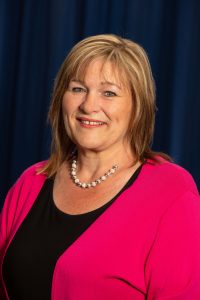 Miriam Martin – chief executive
Miriam joined Caring Together in January 2018. She has worked in the charity sector for over 20 years, mostly at Action for Blind People (Action), a UK-wide charity delivering services to blind and partially sighted people. Action had a budget of £23mn, with 900 staff and 400 volunteers, supporting around 90,000 people each year.
Miriam became CEO of Action in 2014, and in 2016 led a merger with the London-based Royal National Institute of Blind People (RNIB). She was previously RNIB's director of services, reporting directly to the RNIB's chief executive.
"I relish the opportunity to drive the organisation onwards and upwards and help support many more family carers in Cambridgeshire, Peterborough and Norfolk."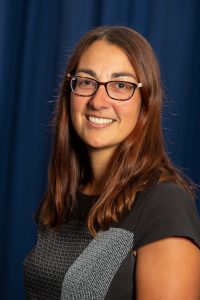 Melanie Gray – deputy chief executive
Melanie joined Caring Together in February 2013 as chief operating officer. She qualified as an applied Psychologist and has a range of sector experience: academic, military, private, public, charity, SMEs, blue chip and manufacturing. Melanie has held positions within the Ministry of Defence; Sheffield University (Institute of Work Psychology); ER Consultants; and Cambridgeshire County Council.

Melanie's previous roles include academic researcher/lecturer (with multiple publications in her maiden name of Older), director of a research and consultancy unit, management consultant, project manager and local authority commissioner.
Melanie has a range of skills including change management, project management, commissioning, research, consultancy and business development.
"I thoroughly enjoy the variety of work at Caring Together and value our role in raising awareness of the amazing contribution of those who selflessly look after others; and ensuring they are aware of, and able to access, the support that is available to them locally."
Virgina Grace – Interim director of finance 
Virginia joined Caring Together in July 2022. An experienced charity finance director, she trained as a chartered accountant and worked for PricewaterhouseCoopers before moving into the not for profit sector as Finance and IT Director at Look Ahead Housing and Care. She has since worked both in social housing and in mainstream charities and has had two spells overseas, working on the island of St Helena and in Barbados. She is an enthusiastic volunteer for the local Cambridgeshire charity she supports.
Zoe Bunter – head of fundraising
Zoe joined Caring Together in February 2022 having worked as a charity fundraiser for over 20 years. She has worked in both large national charities and smaller local organisations, raising essential funding for their work.
Sarah Harvey – Director of operations and registered manager for care
Sarah joined Caring Together in November 2020. She is an experienced senior manager in adult and child social care, having worked for the local authority, private organisations, and the past ten years for charitable organisations.
Sarah has an in-depth working knowledge and understanding of the CQC regulatory framework, safeguarding procedures and best practice in homecare provision as well as residential and community settings.
Sarah has been involved in campaigning for the rights of people who face adversity, discrimination due to their disability and where possible she seeks to address this balance in all aspects of what she does.
John Platten – digital transformation manager
John joined Caring Together in September 2019.
He has experience working in the academic sector, local government and property.
His roles have covered the delivery of many customer-centred digital services with a focus on user experience and change management.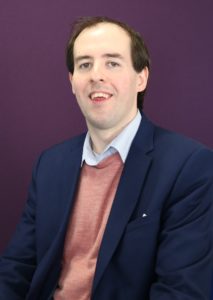 Andy McGowan – head of engagement
Andy joined Caring Together in May 2016.
He has over 15 years' experience of carers' policy, awareness-raising and participation on a local and national level.
Andy was part of the national campaign to introduce legal rights for young carers, working alongside organisations such as Carers Trust and The Children's Society.