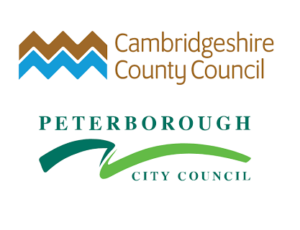 If you look after a family member or friend in the Cambridgeshire or Peterborough area there is support available for you.
Cambridgeshire County Council and Peterborough City Council commission a range of services for carers.
For Carers Rights Day, which is on Thursday 26 November, they have produced a video hosted by Helen Duncan. In the video she talks about identifying yourself as a carer, her personal experience as a carer, how to seek support from the councils' commissioned providers and also about the carer's assessment.
Helen is Head of Adult Safeguarding and Principal Social Worker for Cambridgeshire County Council and Peterborough City Council and has her own experience of caring.
As Helen describes in the video, we are one of three organisations working in partnership to support carers of all ages across Cambridgeshire and Peterborough as part of the services commissioned by the councils:
Caring Together
If you are aged 18 or over and caring for someone, we are here to help you. We provide specialist information and advice, support with planning ahead, including for emergencies, and can support you to have breaks away from caring. Whether you need support face-to-face, online or over the phone we are here for you.
You can contact us on 0345 241 0954 or at [email protected]
Centre 33
Do you help to look after someone in your family? If you are a young carer (under 18) Centre 33 can help.
They can help with assessments, one to one support, specialist carer groups, information and advice, along with support around your transitions. They also train and support those working with young carers.
You can call them on 0333 414 1809 or email [email protected]
Making Space
Are you caring for someone living with a mental health condition who is aged between 18 and 65?
Then they are here to help you. Making Space can work with you on a one to one basis, in carer led groups and to signpost you to other relevant services you might need to support you in your role.
You can call them on 01480 211006, email C&[email protected]