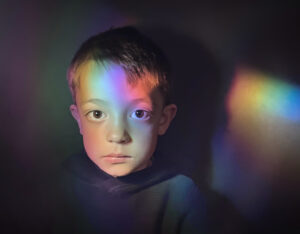 If you are a young carer, the Royal Photographic Society and Action for Children invite you to get creative and take part in their 'A young carer – life in focus' project, where you will learn new things and get the chance to to show them what everyday life looks like for you.
Photography is a great way of sharing your thoughts and emotions, capturing snapshots of your interests and experiences, and showing the things that make you unique. The Royal Photographic Society and Action for Children is keen for you to get behind the lense and show them what's important to you in your everyday life.
The project involves taking part in a series of exciting, playful online workshops with professional photographer Jo Bradford, where you will learn tips and tricks to produce your own images using anything from your mobile phone to the camera on your laptop. You are then encouraged to submit your photographs to the organisers.
You don't have to be photographer or already have ideas to join the workshops. But you will need to come with the enthusiasm to learn something new and have fun along the way.
The project is due to end September 2022.
To find out more about the exciting nationwide 'A young carer – life in focus' project and register your interest in taking part, visit The Royal Photographic Society website
Click here to download the 'A young carer – life in focus' project flyer [PDF, 345Kb]
Photo credit: Jo Bradford