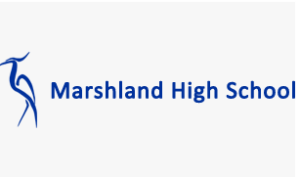 Marshland High School in Wisbech has once again been awarded Caring Together's Carer Friendly Tick Award – Education, in recognition of their continued work to identify and support young carers.
The Carer Friendly Tick Award was originally developed for education by young carers from Caring Together's Norfolk Young Carers Forum (NYCF) project. Applications from schools and colleges and awards for the Carer Friendly Tick Award are assessed by carers, and given to those that meet the criteria for having effective approaches in place to identify and support young carers.
The panel was particularly impressed by the school having a carers champion who has personal experience of being a young carer and young carers have access to one-to-one support meetings, as they may feel uncomfortable talking about their situation in front of classmates.
Andy McGowan, head of engagement at Caring Together, said: "As we move out of the COVID-19 pandemic, young adult carers have told us how their education and mental health has been impacted by the various lockdowns and restrictions over the past few years.
"Therefore, we are incredibly pleased to see education settings such as Marshland High School taking the initiative to identify and support their students with caring responsibilities.
"We want to congratulate them on having their work to identify and support young adult carers recognised by receiving the Carer Friendly Tick Award, and on the work that they are doing which brings real benefits to young carers and their families."
For more information about the Carer Friendly Tick Award please visit caringtogether.org/carer-friendly-tick or email [email protected]