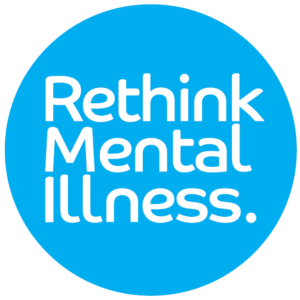 Rethink Carer Support: Cambridgeshire and Peterborough are inviting you to join them for a free 'Mental Health and Families' course in Cambridge this May. The course which involves attending two workshops will give you a chance to improve your skills in supporting family members or friends with mental health conditions.
The first workshop 'Learning from professionals' is on Tuesday, 23 May, 2pm 5pm.
To include presentations from mental health professionals from Cambridgeshire and Peterborough NHS Foundation Trust:
Dr Emilio Fernandez, consultant psychiatrist, psychosis service
Dr Pamela Peter, consultant psychiatrist, personality disorder community service
The second workshop 'Learning from each other' is on Monday 12 June, 2pm – 5pm.
This will include a presentation by Jonathan Wells, Rethink Carer Support.
The course takes place at Storey's Field Centre, Eddington Avenue, Cambridge, CB3 1AA.
To find out more and book your place call Jonathan Wells on 07342 691768 or email, [email protected]
Click here to download the Rethink Carer Support 'Mental Health and Families' course flyer [PDF, 191kB