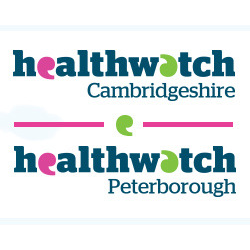 People who use health and care services in Cambridgeshire and Peterborough are being invited to read the new easy read report and give their comments.
The report spells out its big five issues for 2020-2025 which include mental health and making sure everyone has a say when local services change.
Please check the report and tell Healthwatch if you think they are working on the right issues or if they should be doing things differently.
Click here to find the easy read report.
Let Healthwatch have your comments in their online survey at https://www.smartsurvey.co.uk/s/FutureHWCP/ by 23 February. You can also call them on 0330 355 1285, text on 0752 0635 176 or email  [email protected]