Entries for the Saucony Cambridge Half Marathon have all sold out, but Caring Together has a small number of places available for fundraisers to take part in the event on Sunday 8 March 2020.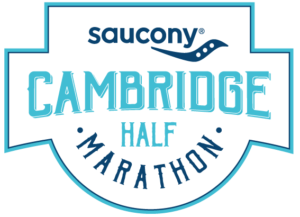 You can make an impact by achieving your own personal goal – whether it is to complete you first ever half marathon or to hit a target time – and also raise funds to help carers. This is a great opportunity with:
Personalised advice and support for both training and race day from a former international athlete and UKA licensed coach.
A technical running vest so that you can show support in training and on the day itself.
Access to our dedicated fundraising team who will give help and advice on how to make the most out of your fundraising.
Knowledge that by running you are supporting carers.
On the day support so you can concentrate on enjoying your day.
A flat, closed-road and scenic race run around the historic city of Cambridge.
For more information or simply to talk through whether this is for you contact Nicky Newton on 01480 499090 or email [email protected]
Join #TeamTogether
Sign up today with a £25 registration fee to secure your place in the UK's fastest-selling half marathon and commit to a minimum fundraising total of £250.00. Our team will help with advice and guidance on fundraising including how to inspire friends to support you, and carers across the area, by donating. Your £250 could be made up of:
5 people giving £20 = £100
8 people giving £10 = £80
14 people giving £5 = £70
Giving you a total of £250
A larger donation, for example from your employer, or a number of people giving smaller amounts will help you achieve your target even sooner.
If your sponsors are UK taxpayers this could add as much as £62.50, via Gift Aid, to the £250 you raise.
Caring Together offer a range of support for carers and people they care for including:
Care in their home and community for adults and children.
Information, advice and guidance to help in their caring role.
Dedicated staff to identify and arrange support.
Local carer groups and support for carers from other carers.
Tailored services for young carers and young adult carers.
Help to plan for the unexpected.
Immediate support in a crisis.
Specialist dementia support.
Already signed up, but want to help carers?
If you already have your own place in the Cambridge Half Marathon we would still love you to join #TeamTogether and run for Caring Together.
There's no minimum fundraising commitment, we just ask for a discretionary £25.00* donation when registering to cover the cost of your running vest and to give you the same support benefits as above.
For further information please contact Nicky Newton on 01480 499090 or email [email protected]