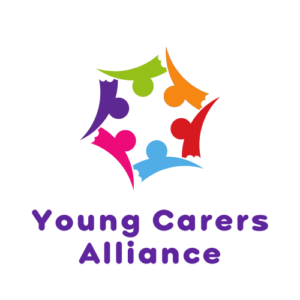 More than five years on from the introduction of formal rights for young carers, and young adult carers, thousands of children and young people are still being negatively affected by the impact of their caring responsibilities.
Caring Together and a coalition of more than 30 organisations and individuals from a wide range of sectors including health, education, social care and the voluntary sector are taking action by launching a new network, the Young Carers Alliance, on the eve of Young Carers Action Day.
The alliance will provide opportunities for information-sharing, collaboration and a stronger collective voice for young carers and those who support them. Members include representatives from research, policy and practice, who are all committed to bringing about improved outcomes for all young carers and their families. This network includes Barnardo's and The Children's Society, as well as academics such as Professor Saul Becker, who is regarded as the world leader for research and policy on young carers.
More than 150 organisations and individuals with an interest in improving the identification, assessment and support of young carers and young adult carers have signed up for the online launch event on Tuesday 15 March. It will give an opportunity to hear:
about some of the latest issues facing young carers and young adult carers, both in practice and research;
from young carers about what they have been doing to help young carers and young adult carers stay connected, access the services they need and reduce their isolation;
about the Young Carers Alliance and how individuals and organisations can get involved.
Confirmed speakers include Professor Saul Becker, Paula Cruise from the NHS England Commitment to Carers programme and members of the Young Carers National Voice Network.
Andy McGowan, Caring Together's head of engagement, said, "Thousands of children and young people across the country have caring roles where, despite the formal rights they have, they are still not being identified early enough, meaning many are going far too long without receiving the essential support they need.
"Their education, health and wellbeing, social lives and other opportunities in life can all suffer, and young carers regularly tell us that they do not feel they are listened to or recognised by medical and social care professionals.
"We at Caring Together, and the growing number of members of the Young Carers Alliance, are committed to changing this and improving the support available to young carers, young adult carers and their families."
Barnardo's CEO Lynn Perry MBE said, "Barnardo's supports thousands of young carers across the UK by providing opportunities to take a break, to discuss the challenges they may be facing, to meet other young people with similar experiences, and to enjoy their childhood, but we know there are many more young carers out there who are sadly struggling.
"By joining together with our partners in the Young Carers Alliance, we hope to collectively amplify the voices of young carers and help create the necessary change to ensure they get the right support."
Speaking about the event, young adult carer Holly said, "All carers, but particularly young carers, are often forgotten about by society, carrying out an essential, but undervalued role, with sometimes little or no support.
"Events like these are so important not only to raise awareness of the challenges that young carers face navigating childhood, but also for identifying and supporting those who don't realise that they are young carers."
#YoungCarersActionDay is on Wednesday 16 March 2022.