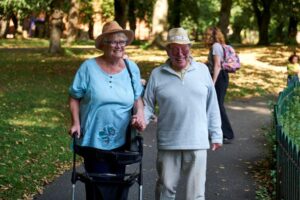 As part of its work, The Centre for Ageing Better provides an age-positive image library.
In July they will be photographing people aged over 50 who are looking after a family member or friend.
They have hired a professional photographer to travel around England, with shoots scheduled to take place in June.
If you're a carer and interested in volunteering a couple of hours to be photographed, contact [email protected] for more information.
You can find out more about the Centre for Ageing Better at ageing-better.org.uk and learn more about its age positive image library at ageing-better.org.uk/news/age-positive-image-library-launched