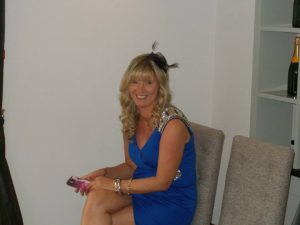 We are delighted to announce that Tracy Jones has been shortlisted for The Home Care Worker Award in this year's Great British Care Awards, East of England.
Tracy has worked for us for five years with many years' experience with other organisations. Tracy works across our Crisis Services where we work to avoid hospital admission and support rapid discharge.
"Tracy is passionate about good quality care, keeping the individual at the centre of decision-making," said Sadie Andrews, who nominated Tracy.
"Tracy is a natural leader within the team, supporting new and inexperienced staff to develop them in their role.

We really appreciate her flexible and supportive nature and we are supporting her to develop her skills further by sending her on an intensive course to train Moving and Handling to the wider care team.

Tracy thinks on her feet and is focused on the solution and not the problem. She thinks of the family as a whole, helping to prevent family carer breakdown and delivering the best outcomes for the family as a whole. We would be lost without her."
Tracy said,
"I am thrilled to be shortlisted."
Tracy will find out on Thursday 9th November at a nail-biting awards ceremony in Peterborough if she has won. We say Good Luck, Tracy to a very well deserved nomination!