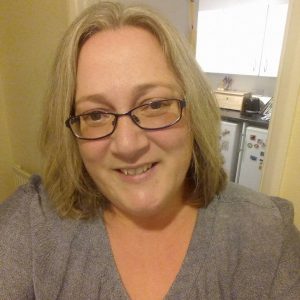 We are extremely proud to report that Sarah Chambers has been shortlisted for the Care Assessor Award for the Great British Care Awards, East of England.
Sarah has worked for us for over ten years, and has worked in variety of roles within the Homecare Team. Her previous nursing experience has held her in good stead and provided her with skills that she has brought into her Care Assessor role.
Sarah was nominated by Lorna Harlow who said,
"Sarah is invaluable to the Homecare Team. She can empathise and recognise that some families may be nervous of accepting support from an unknown person. She will calm them and talk them through what they really need from their support. She gently takes them through the assessment process, including them every step of the way in decision-making, whilst guiding them through different pieces of legislation and useful information families may not be aware of. She also recommends which member of staff she believes will be a good 'match' to the family in question.

"Her support doesn't end there. Sarah regularly catches up with the family to see how the support is going and whether changes need to be implemented to meet the families changing needs."
Sarah said;
"I was very surprised to be nominated. I always try to do my best for both clients and colleagues, but to me I am just doing my job."
Sarah will find out on Thursday 9th November at a nail-biting awards ceremony in Peterborough if she has won. We say Good Luck, Sarah and very well done!