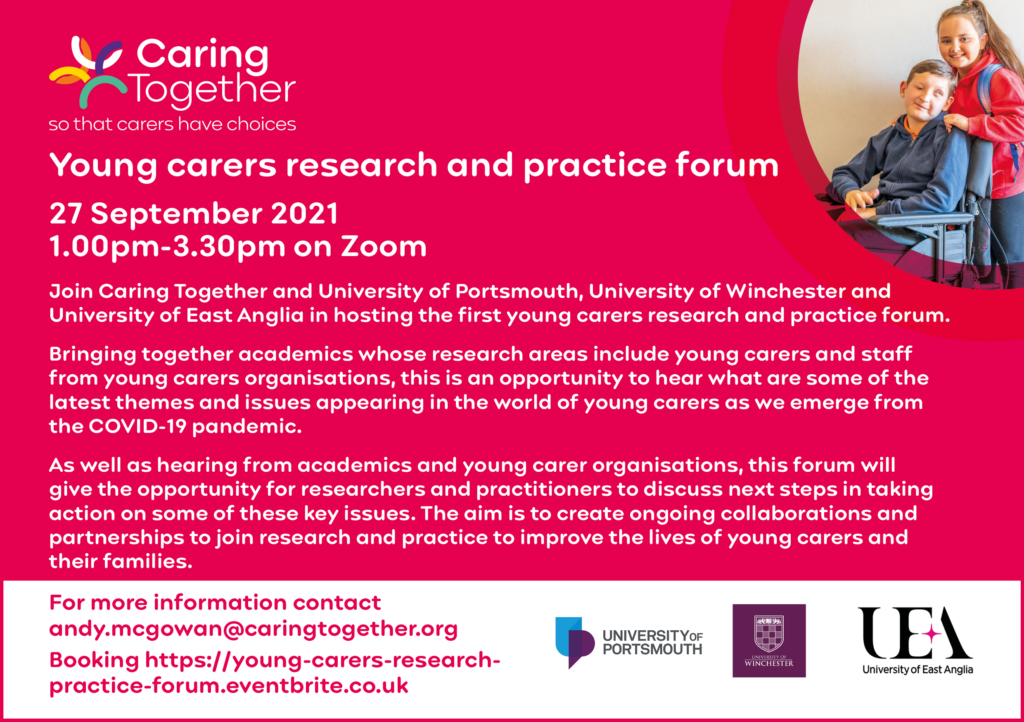 Do you work with young carers? Or are you an academic whose research areas include young carers?
You can join us and the University of Portsmouth for the Young Carers Research and Practice Forum on 27th September, 1-3:30pm
This will be bringing together academics whose research areas include young carers and staff from young carers organisations, for is an opportunity to hear what are some of the latest themes and issues appearing in the world of young carers as we emerge from the COVID-19 pandemic.
As well as hearing from academics and young carer organisations, this forum will give the opportunity for researchers and practitioners to discuss next steps in taking action on some of these key issues. The aim is to create ongoing collaborations and partnerships to join research and practice to improve the lives of young carers and their families.
Sign up at https://young-carers-research-practice-forum.eventbrite.co.uk/