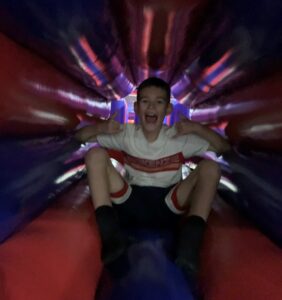 This year Carers Week from 7 – 13 June has the theme of make caring visible and valued.
One of the ways we show that we recognise and value carers year round is by holding events for young carers and young adult carers.
With Carers Week this year coming a week after half-term we have jumped ahead and planned events to take place in the build up to Carers Week to make them available to more young carers.
These special half term events mean we will be holding a fun to trip to Ferry Meadows on Wednesday 2 June and a Monach Farm Riding Stables trip on Thursday 3 June.
The trip to Monach Farm Riding Stables includes a guided farm walk of approximately one hour, a fun opportunity to meet the animals up close, learn about the animals, enjoy a pony ride and ice cream.
To find out more about these half term events please email [email protected]
You can also always see page for young carers for a link to the latest listings of planned activities. These include a range of activities that may be purely for fun or that include training to develop skills or help young carers make the most of the education or career opportunities available to them.
One of the events we are holding during Carers Week will be on Monday 7 June 2021 from 6pm-7pm. This will be ana aspirational talk with Caring Together chief executive Miriam Martin. Miriam will be speaking about her career before being chief executive of Caring Together, as well as the qualifications and experience needed to be in her current role.