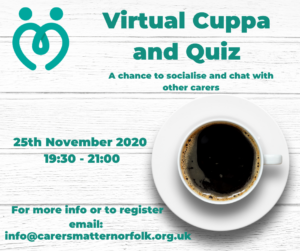 If you are a carer in Norfolk then you can get involved in an event to be held on Wednesday 25 November.
This is being held by Carers Matter Norfolk from 7.30pm to 9pm on the evening before Carers Rights Day.
This is a chance to socialise and chat with other carers.
To find out more or to register, email [email protected]