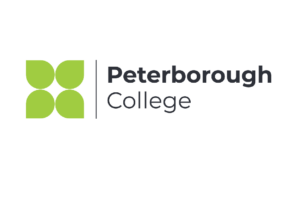 Peterborough College have had their activities to identify and support young adult carers recognised by the awarding of the Carer Friendly Tick Award – Education.
Colleges and universities have an important role to play in identifying and supporting carers, people who look after a family member or friend. The college has shown how it is playing a key role in supporting students who are carers. This includes:
Young Carers Ambassadors – Young Carers themselves who support young carers through their college experience.
A designated person who is a central link to young carers and external agencies.
Welfare calls – During the national lockdown calls were made to young carers who study at the college to check on their wellbeing and we continue to do this during these uncertain times.
The recognition from Caring Together was given after the college's application was assessed by a panel of carers.
Lisa Nightingale-Gepp, youth work lead at Peterborough College, said, "Young carers don't always see themselves as young carers. The work we do at Peterborough College not only helps us to identify who our young carers are, but to also support them through their college journey. Additional caring responsibilities can sometimes become a barrier and our focus is to remove those barriers.
"Having the Carer Friendly Tick means a lot to us at Peterborough College as it recognises all of the work we have done, and continue to do, to ensure that our young carers have the same opportunities as other students and feel supported throughout their time at college.
"We feel proud to show current and any potential young carers who may be wondering what to do next that we recognise the challenges they may face and will support them through those challenges."
Andy McGowan, head of carer services at Caring Together, said, "It has been superb to see how the college has worked to identify and support carers. We know the impact of being a carer can affect not only the physical and mental wellbeing of young people, but also their education.
"Peterborough College having the Carer Friendly Tick not only means the impact on their education can be reduced but also means the effects on their physical and mental wellbeing are also likely to be less. We know that support makes a big difference to carers, particularly for those young people at a key stage in their lives as they move into adulthood.
"With three in five of us likely to be a carer at some stage in our lives we are seeing more and more organisations in our communities recognising the importance of identifying and supporting carers of all ages.
"We hope that other  colleges, universities and also schools, health settings, businesses and community groups will follow the lead that Peterborough College and others have made to identify and support carers. As the number and awareness of carers grows this will be an ever more important part of making suitable provision for carers across the county."
The Carer Friendly Tick Award was originally developed for education by young carers from Caring Together's Norfolk Young Carers Forum (NYCF) project. The success of this meant the awards have been rolled out across Norfolk, Peterborough and Cambridgeshire to now include education, community, health and employer awards.
These recognise the valuable work done in identifying and supporting carers carried out by each type of organisations.
For more information about the Carer Friendly Tick Award please visit caringtogether.org/carer-friendly-tick or email [email protected]