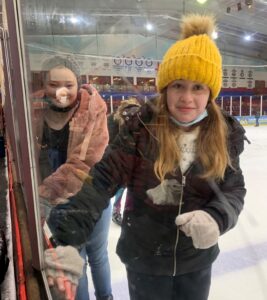 At Caring Together we offer a range of activities for young carers and young adult carers.
These include sessions where you can socialise and get to know other carers who are your age, have some fun, develop new skills and make contributions to 'carer voice' work – your chance to raise awareness of carers and influence decisions that affect you.
So whether you are a young carer (aged under 18) or a young adult carer (aged up to 25) you can get involved.
Unless otherwise stated, activities are for carers aged 5-18 years old across Cambridgeshire, Peterborough and Norfolk. Some sessions are for young adult carers, aged 18-25. If you are a young adult carer you can also contact us to find out about other workshops and fun sessions we may have available to you.
To sign up for the sessions:
Please give the name and date of the activity that you are interested in joining in with. Some sessions may have other ways to sign-up in which case details will be given below.
Tuesday 21 December – 1.00pm-2.00pm – Ice skating **FEW PLACES LEFT**
Join us at North Pole ice skating rink in Cambridge. Skate hire is provided just make sure you dress warm. Limited spaces so booking is essential. Contact us for the eventbrite booking link.
Wednesday 22 December – 4.00pm-5.00pm –  Online Christmas quiz
Join our online Christmas quiz, with four rounds and £45 in Amazon vouchers to win. All you need is a pen and paper to join the fun. Booking is essential. Contact us for the eventbrite link. Suitable for carers aged between 11-25 years old.
Tuesday 11 January – 4.00pm-5.00pm – Get active with Caring Together
Kickstart 2022 with a fun virtual workout session on Zoom. A circuit type workout to music and some active games to get you exercising and having fun. All you need is some space, a drink and some motivation! Suitable for all young carers.
Thursday 13 January – 6.00pm – 7.00pm – New year, new goals
Join us online and make some of your own new years resolutions/goals to kickstart 2022. Maybe you want to start a new hobby or embrace good habits. All you will need is some paper (maybe a note book and a pen/pencil) and a positive mindset!
Wednesday 19  January – 6.00pm – 7.00pm – Dinosaur craft and quiz
Join us online and make your own fuzzy dinosaur and then take part in a quiz to see how much you know about dinosaurs and maybe learn a little more about these prehistoric creatures.  Craft packs will be sent to you and all you need is some paper and a pen to take part in the quiz. Booking will close on 11 January to give time for the craft packs to be posted to you.  

Saturday 5 February 2022 – 10.30am-3.00pm – Norfolk Young Carers Forum County Forum
To be held at Hethersett Old Hall, Norwich. For young carers and young adult carers aged 11-25 years old (Norfolk only).