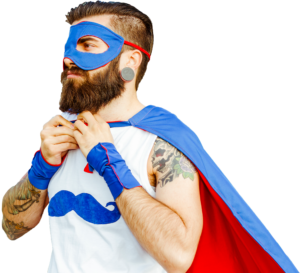 Many fundraising events in the UK have been postponed or cancelled due to the COVID-19 pandemic. Whilst we are all hopeful many of these events will go ahead at a later date, many charities across the UK have been left struggling to maintain their services.
Sunday 26 April should have been the 40th London Marathon, the biggest fundraising event in the UK. Due to the coronavirus pandemic, the marathon is unable to take place which creates a funding problem for many of the charities who were set to benefit from the event.
The 2.6 Challenge was set up by Britain's mass participation event organisers, and aims to bring the nation together on Sunday 26 April to raise millions for UK charities whose funding has been affected.
See below on how to take part with your own challenge or click here to make a donation.
Who can take part?
People of all ages and abilities are invited to take part in this virtual event and we hope that you will choose Caring Together as a charity to support.
You don't have to be a marathon runner, champion cyclist or hill walker to participate. The options are endless so it's a great time to use your imagination and get your children involved too.
Even if you are self-isolating you can complete your challenge in your own home or garden.
What can I do?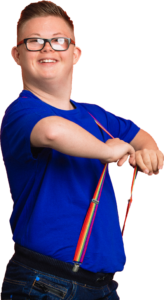 First of all you need to come up with an idea for an activity based around the numbers 26 or 2.6. It could be running 2.6 miles as part of your permitted daily exercise, 26 minutes of pilates, singing 26 songs, doing 26 Tik Toks, walking your dog 2.6 miles or gardening for 26 minutes.
It's easy to get involved. All you need to do is think of an activity based around the numbers 26 or 2.6. This could be something as simple as pledging to run 2.6 miles as your daily exercise to doing 26 minutes of yoga, juggling for 26 (or just 2.6!) minutes non-stop or attempting 26 star jumps. You can make it as serious, simple or silly as you like – just remember to stick to the Government guidelines.
When you have decided your challenge, you can either make a donation (of £2.60, £26 or whatever you can afford), by clicking here. Or you start a fundraising page to get your friends and family to sponsor your challenge!
You set up your fundraising page on Virgin Money Giving and your sponsorship will come straight to us. Remember, the more times you share your page, the more sponsorship you'll receive so you will be helping us even more.
Find out more about The 2.6 Challenge
Why take part?
We have been listening to carers here in Cambridgeshire, Peterborough and Norfolk who have overwhelmingly told us that their caring role has increased at this time, with 82% of carers not able to take a break from looking after someone. 9 out of 10 carers told us that they are feeling more stressed, lonely and isolated.
During this unsettling time, we are certain of one thing, that carers and their families need our support. Now more than ever.
We know that carers' needs will have changed and so have spent time understanding what support is most useful for them right now.
We have introduced new ways of staying in touch and using technology such as telephone calls, video chats, email, text messaging and virtual carer groups to do so.
While some of our face-to-face support has had to temporarily stop, our dedicated care workers continue to provide homecare to make sure that carers are still able to take a much-needed break from looking after someone.
We are here and we continue to offer a variety of support for carers of all ages and the people they care for.
By taking part in The 2.6 Challenge you will help make sure that carers are receiving the practical and emotional support that they need during this crisis.