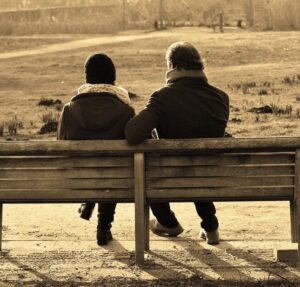 The survey of adult carers in England 2021-22 is being held. We would encourage any carer who is asked to complete the survey to do so as this is a valuable way of the situations and needs of carers being understood.
The survey is for adults (aged 18 and over) who have been informal carers during the last 12 months of individuals (aged 18 and over) who have been in contact with Adult Social Care.
Every local authority in England takes part in the survey. This means there are separate surveys for Cambridgeshire County Council, Peterborough City Council and Norfolk County Council. The survey is being carried out by the councils on behalf of NHS Digital.
Who receives the survey?
The survey uses a fixed list of questions set by NHS Digital, which this year includes questions about the impact of the COVID-19 pandemic. Local councils are not able to amend these questions, but councils can put forward to NHS Digital some extra 'local' questions for approval and your survey would include their approved questions.
Why is it important for carers to complete the survey?
It is important to encourage carers to complete the survey. Because the survey results are used by councils to help improve services for carers. It is also important for the Department of Health and Social Care to hear the views of carers on their caring role and their life outside of caring.
What happens next?
The data from the surveys will be submitted to NHS Digital by March 2022 and the national and local results of the survey will be published in summer 2022.
If you need help completing the survey
Please contact:
Cambridgeshire County Council – Tel: 0345 045 5202 between 08.00 – 18.00 Monday to Friday. Or email: [email protected]
Peterborough City Council – Tel: 01733 747474 option 7 between 09.00 – 17.00 Monday to Friday. Or email: [email protected]