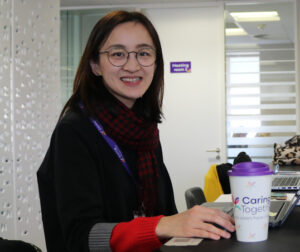 Meet Stephanie, one of our volunteers, who each play a valuable role as part of the team at our charity.
Stephanie, who moved from Hong Kong to Huntingdon over two years ago, has joined us as our fundraising volunteer. In Hong Kong, she worked full-time for the web service provider Yahoo, where she was responsible for their online advertising. We are very pleased that she is volunteering her online skills with our charity. Her role with us includes entering supporter donations into our database.
Stephanie already feels she is learning new skills as well as boosting her self-esteem. She says, "Volunteering benefits me as well as Caring Together. I feel a sense of achievement by helping others and it's good to get out of your comfort zone once in a while."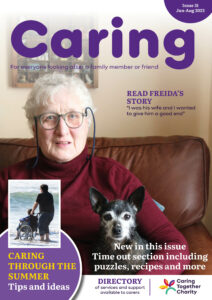 Click here to read more about Stephanie, including how she is a parent carer to her son, in our new Caring magazine.
You too can make a difference
We have volunteer roles ranging from counsellors with our counselling service to administration roles, or supporting our day clubs and young carer groups and activities.
If you would like to use or develop your skills, we would love to hear from you – do get in touch.
You can call our volunteer coordinator on 0345 241 0954 for a chat or visit our volunteering page.