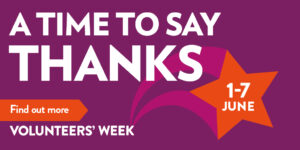 Richard talks about how he became a volunteer for Caring Together and the difference this has made to him and the carers he supports.
He currently visits two families in Cambridgeshire, where he stays with the cared for, allowing the carer to have a break. Richard also helps out at our Shelford carers hub and young carers projects.
Richard's story in his own words
My wife, Sheila, passed away in 2016. For the first 12 years I got little meaningful support from the medical profession, Sheila always wanted me to speak for her as she was frightened and unable to talk for herself. However, the doctors would not allow that to happen and if I tried to speak up, they would tell me to be quiet or leave the room.
The result of this was that Sheila became too scared to go, which impacted on her physical condition. Sheila had COPD and was on oxygen 24/7 and that's how it stayed for the rest of her life.
Sheila asked me not to take her to the hospital visits again, so from that point on and apart from the local GP, I kept caring for Sheila with no outside support whatsoever.
In 2002, I received a letter of introduction from the local authority saying they believed I was caring for my wife and introducing me to a local carers group.
This is when changes would be made to my life, and I felt a person again in my own right. Crossroads Care (now Caring Together) came to my rescue and helped as much as possible to give me my life back.
 What was it that led me to volunteering with Caring Together?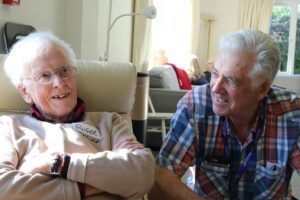 Whilst I was caring for Sheila, I became involved with the then Carers Strategy Board run by Cambridgeshire County Council. This progressed to the Carers Partnership Board, where I became the chairman.
It was here that I met the newly appointed chief executive of what is now Caring Together. After many of the meetings she and I would have a chat over a cuppa, where apart from her own ideas as to how she wanted her organisation to move forward, she would take on board my caring experiences. Along with the ideas she gained from other carers, our combined views were taken on board. I was so impressed that here was a lady who wasn't going to be sat in an office making policies with little practical foundation. She was involving those for whom the care was intended, therefore us carers were having the opportunity to help design how that support would look.
Given all this and then having the opportunity to be involved in a volunteering programme where they happily accepted our input and where possible implemented our suggestions, I was able to become a volunteer. If able, wouldn't you do the same?
What is your volunteer role at Caring Together?
My current roles include home visits to two families in the Cambridge area, where like myself once, the carers are almost unable to get out and have any time just for themselves. I stay with the cared for, one of which can go for a little walk to the local park and get some useful exercise and fresh air.
I also help at the Shelford Hub, where my role is to help look after the carers there. Pre Covid, I used to do the same with the hubs at Girton, Ely and Ramsey. It is hoped that I can re-join at least some of these as soon as they are up and running again.
I believe my caring experiences help some of the carers. Of course, this is most important but only possible with the help and support of Caring Together and each of the lovely ladies I have the privilege to work with.
In addition to this, I also work with the team leaders of the young carers project throughout much of Cambridgeshire and Peterborough, assisting them with the young carers who I believe are marvellous, especially as they have so much of a burden to carry on their young shoulders at such an early time in their overall development.
What difference do you feel that your volunteer role has made to you?
I just love volunteering. I love being out there helping out and doing stuff. I like to keep busy, and it gives me a real sense of wellbeing knowing that I can help carers. They deserve all the help they need.
I think carers are willing to talk to me because I have been a carer myself.
If you have some spare time and want to make a difference to someone's life and make new friends than I would recommend volunteering for Caring Together.
Anything else you would like to say about volunteering for Caring Together?
Caring Together is very well organised, Miriam, the chief executive has ensured continuity of full involvement with the carers and volunteers helping to shape the services and ensure they are fit for purpose.
Everyone in the organisation works together and pulls in the same direction, to provide the best possible results.
As a volunteer I get first class support from everyone. There are many training classes (mostly optional) to help broaden one's knowledge. I enjoy immensely meeting the staff in the office, all are welcoming and every time I go to the office, I get a sense of belonging.
All in all, I think that I have the best job possible working for the best organisation possible which works to my strengths. And together we can help make a positive difference to the lives of carers of all ages.
So why would I ever want to retire?
Volunteer with caring Together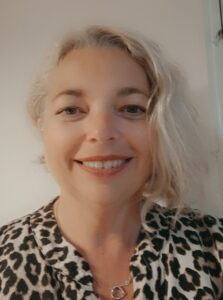 If you would like to join Richard and help change lives of carers in your community, get in touch. You can call Jane, our volunteer co-ordinator,  on 07843 327485 or email [email protected]
Jane will be happy to tell you about the variety of exciting volunteering opportunities across Cambridgeshire, Peterborough and Norfolk.
Click here to find out more about our volunteering opportunities.