We are pleased to celebrate everyone who took part in the MyPrudential Ride London Virtual event and the money raised so far with Caring Together to support carers of all ages in Cambridgeshire, Peterborough and Norfolk.
Bryony and Alex took part to raise money and support carers in your community, representing Caring Together. Both completed the challenge, cycling over fifty miles around Cambridgeshire (beating their forty-six mile target!) in only four hours and two minutes; a very well done to both.
Bryony, fundraising officer at Caring Together: "It was great getting involved with the MyPrudential Ride London Virtual event! As a follow up to the brilliant 2.6 challenge in April, this bike ride was a virtual challenge to help raise money and awareness for charities, and I was really proud to get involved and represent Caring Together.
"The miles were a challenge (especially in the rain!) but I'm really happy to have raised £250 in the process."
Alex: "We got more wet than a fish in water but it was worth it for supporting carers and giving them choices to make their lives a little easier!"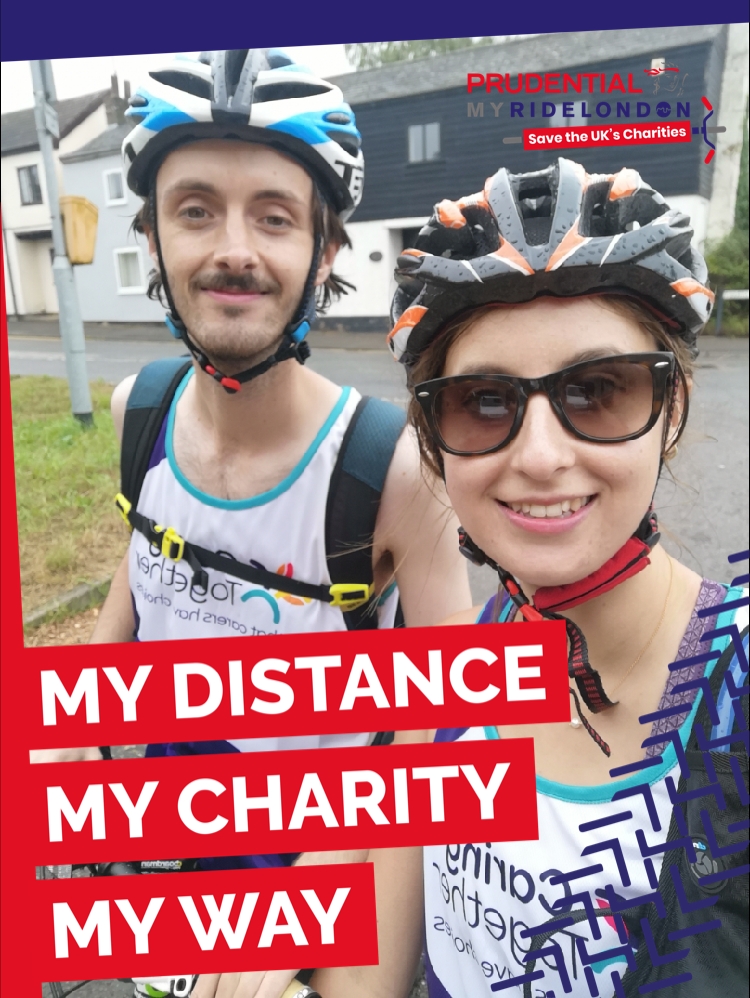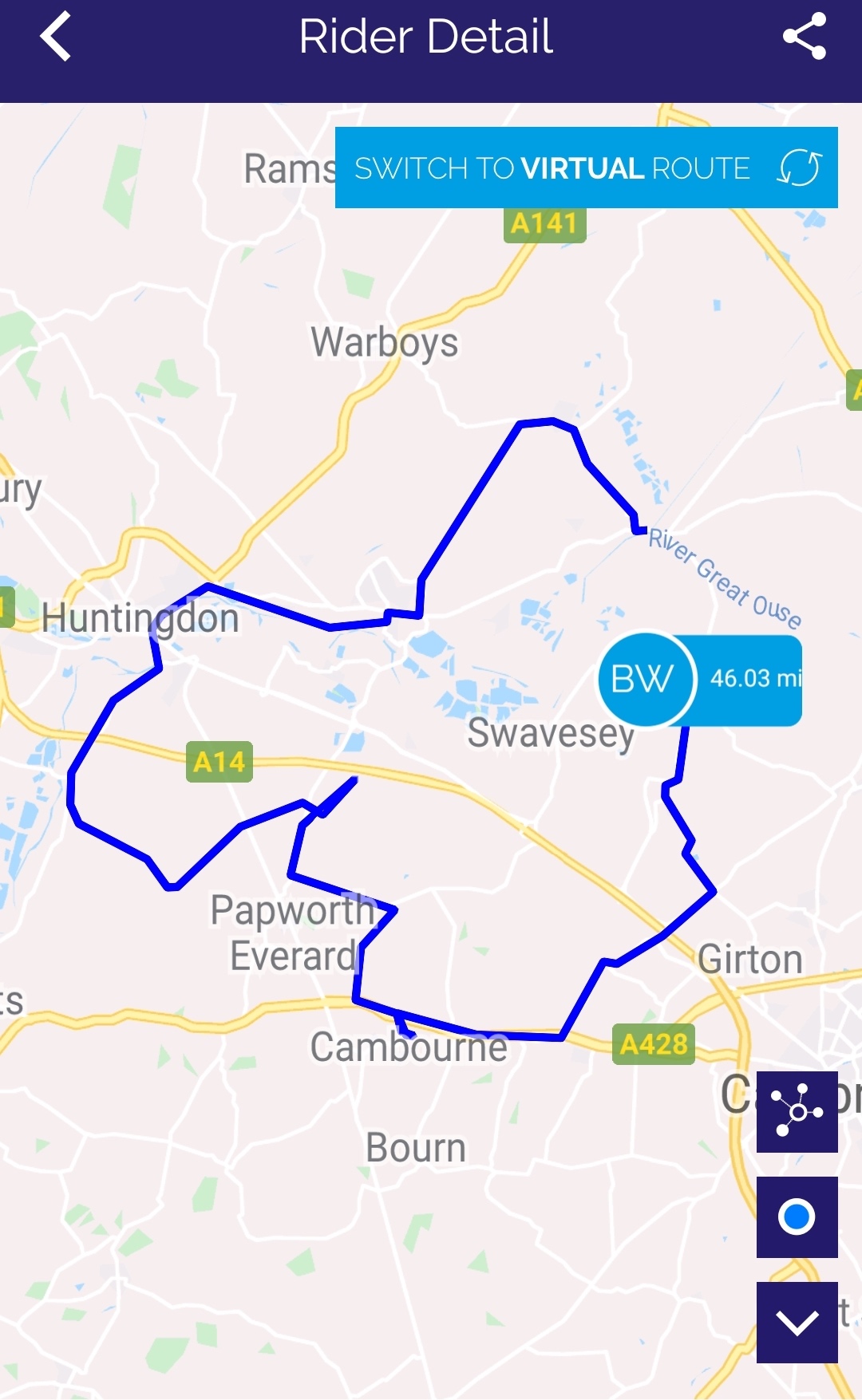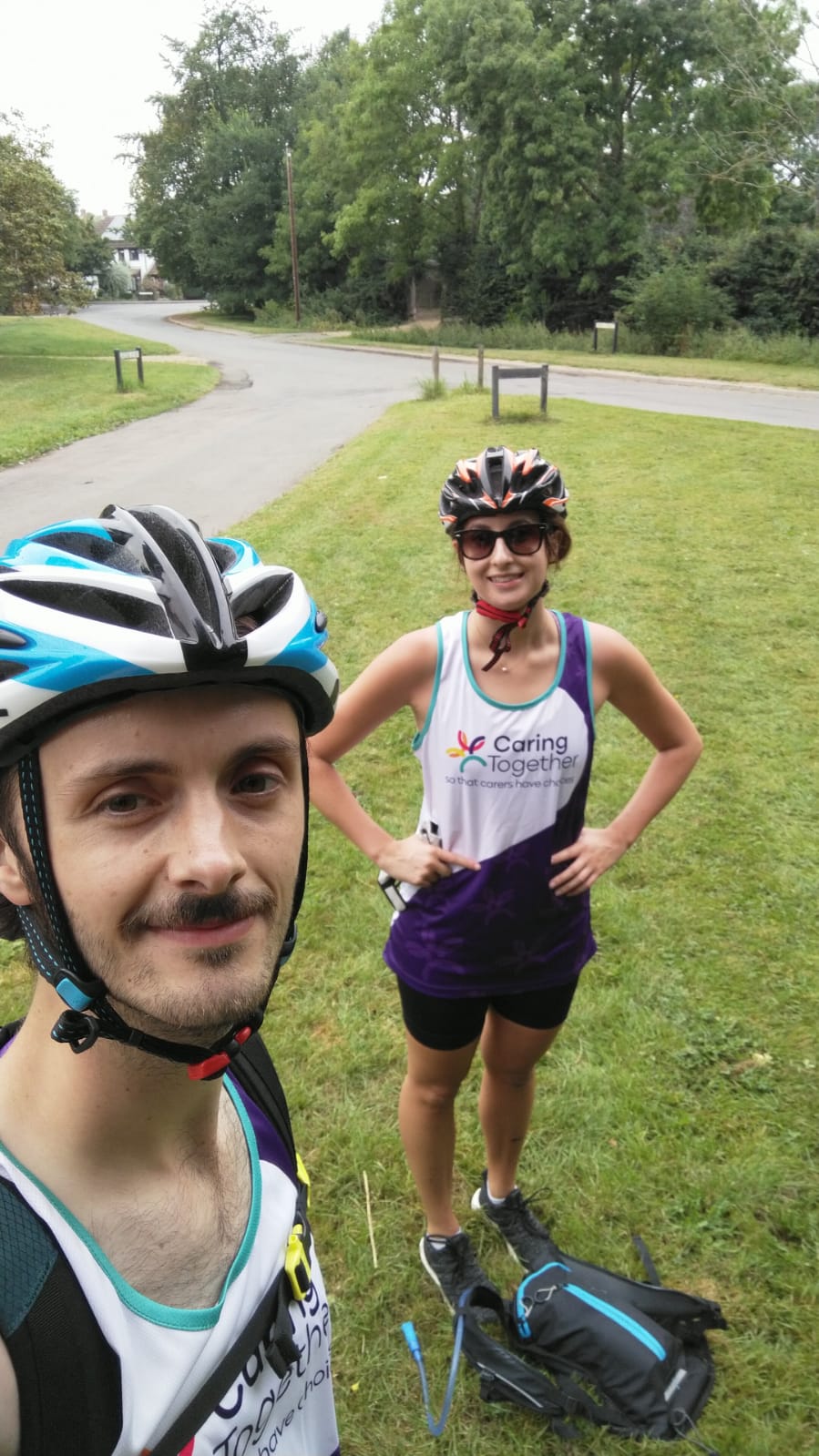 You can still donate here: https://uk.virginmoneygiving.com/BryonyWainwright1
If you would like to get involved in raising money for carers with Caring Together click here or get in touch with our fundraising manager: [email protected]
For further information on support at Caring Together click here.