Raymond Lanham has praised the free support available from Caring Together in helping him get to his first Coronavirus vaccination
We helped Raymond, from Ormesby Norfolk, travel to his appointment, he said he would have struggled to make the appointment on his own due to his mobility issues.
We are providing free support for people looking after a family member or friend, so they and the person they care for can get their COVID-19 vaccination. This includes any carer who feels they will have challenges getting to their appointment, including with transport or due to leaving the person they look after, or with making the practical arrangements.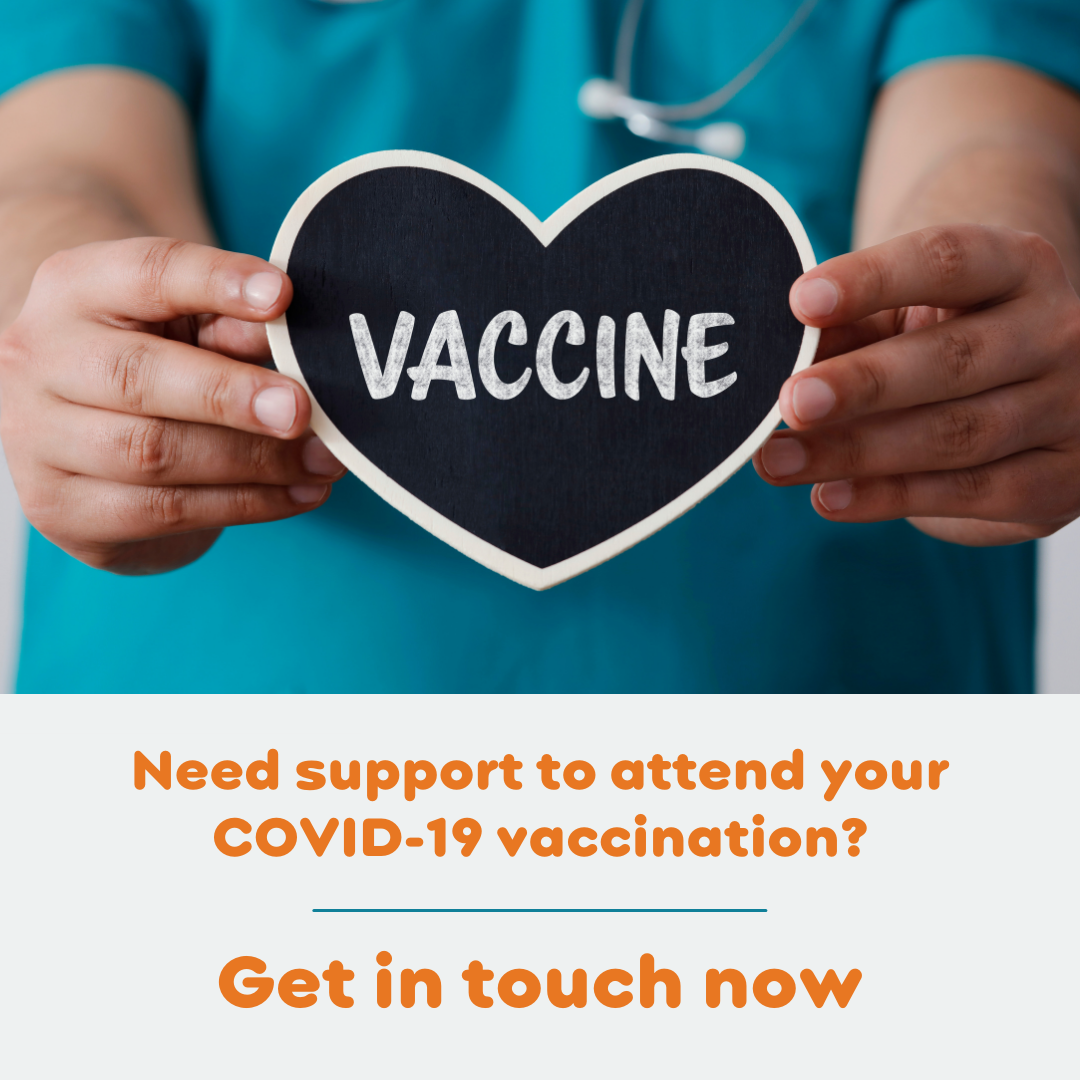 We helped co-ordinate the taxi and a care worker to push Mr Lanham's wheelchair, and arranged his journey home after his appointment.
He said: "I can't walk therefore it would have been difficult to make my vaccination appointment on my own. I found the process of support wonderful. They were absolutely brilliant. The care worker came to the door, put me in a wheelchair and wheeled me to the taxi and from there to the appointment.  I can say that it was just everything from the time they arrived. Right on time. I was home within three quarters of an hour.  It was really good.
"I will use Caring Together again for my second vaccination injection. I will also be trying to organise similar support for my mother. It was brilliant.
Lizzie Hindler, executive assistant at Caring Together, said: "The coronavirus pandemic has changed so many things for carers, and many were already facing a lot of challenges. It is good to be able to make this part if it easier for them. And we hope the vaccination programme does give light at the end of the tunnel for carers and the people they look after.
"It is not just if they can't make an appointment, if it is a struggle or challenge we can help. We can arrange a taxi, make sure it waits for them, and then takes them home. We take care of that being arranged and paid for. As well as organising a care worker to help if needed."
Whether you are in Norfolk, or Cambridgeshire and Peterborough details of how carers are able to get their COVID-19 vaccination are available.
For more information: call  us on 0345 241 0954, email [email protected] or fill in the form here