We are delighted that one of our volunteers, Niamh, has won an award from Hunts Forum of Voluntary Organisations in recognition of the contribution she makes to young carers.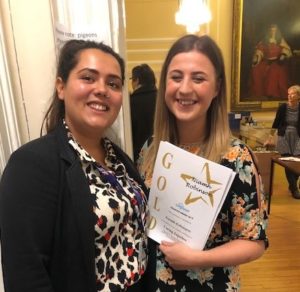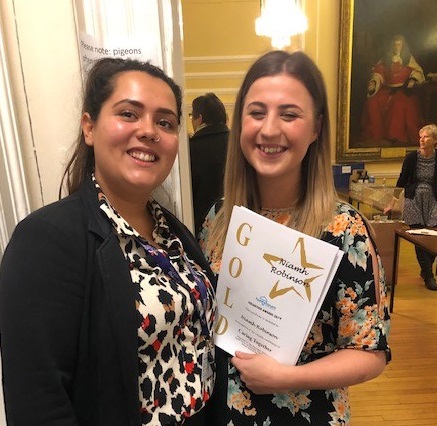 Niamh has given her time to volunteer with Caring Together for the last two years as part of St Ives Young Carers which we run fortnightly. This is a safe space for children aged 5-16 who care for a parent or sibling.
Niamh's contribution to the group is highly valued and we are delighted it has been recognized in this way by another organization. This year also saw the awards and AGM event marking 25 years of Hunts Forum of Voluntary Organisations.
She always takes time at the group to sit down and speak with the children as well as joining in with all the games and activities. She often suggests activities to run at the group and will lead them. The children trust Niamh and she has built relationships with all of the group.
Niamh always arrives early to help set up and stay as late as needed to pack things away. She is an absolute asset to our young carers group and we would not be able to run the group without her kind nature and support to the children.
Congratulations to Niamh on her award from everyone at Caring Together.
If you want to learn more about volunteering to help carers with Caring Together please see https://www.caringtogether.org/help-us-help-others/volunteering.