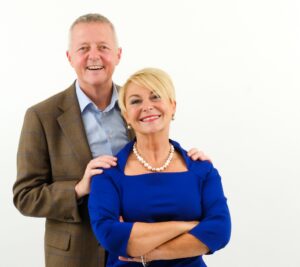 Thank you to everyone who has helped carers by donating to our joint Christmas Cheer appeal with Maxine Lester Property Management.
Your generosity meant that over £2,000 was raised and 100 gift boxes were sent to carers in Cambridgeshire, Peterborough and Norfolk giving them some welcome Christmas cheer.
We would also like to say a huge thank you to the Butterfly Legacy project whose members kindly donated 100 handmade Christmas themed gift bags.
Nicky Newton, our fundraising manager, was delighted at how Maxine Lester Lettings and Property Management have once again shown their support of carers. She said, "Christmas can be an incredibly demanding time for many carers who are looking after someone they love. They may be caring for someone who needs constant care and while trying to plan and be involved in festive activities at the same time."
"It has been heart-warming to see people want to spread cheer to carers this year and we have received amazing feedback from carers who received the surprise gift box through their letter box."
Maxine Lester (pictured right), director of Maxine Lester Lettings and Property Management said, "Thank you to everyone who donated. Feedback from carers show how something as a simple as a gift of some Christmas cheer can give a real lift to someone looking after a family member or friend."
Carers feedback
One of the carers who received a pack had suffered two bereavements in the last year and is now caring for two people as a result. She said, "Thank you for the gift pack, honestly it really was my Christmas highlight.
"I was really struggling this Christmas and feeling isolated.
"This gift really boosted my heart. As an unpaid carer in the pandemic, when other services are sadly not available to get help for loved ones, not even palliative care was available much, it leaves extra strain on the unpaid carers at home. So to do this for us was such an incredibly loving and caring thing to do, which I shall always remember.
"The gift meant far more than you will know. Thank you for thinking of us."
Another carer who was given a lift by receiving a pack with the different gifts in it said, "I have received a lovely gift box full of goodies for me to enjoy over the Christmas period, plus a drawstring bag donated by the Butterfly Legacy.
"So thoughtful of you to think of this and also a thank you to Maxine Lester's Agency for donating the gift boxes.  It brought a smile to my face.
"I will enjoy every one of the delights I am sure".
And another carer who received a pack said, "To have something arrive in the post just for me is quite special.
"I really appreciate the thoughts that have gone in to sending this exciting present to me as a carer.
"The mint chocolate reindeer disappeared very quickly and I am looking forward to having some more enjoyable moments in the near future."