Magdalen Gates Primary School has once again been awarded Caring Together's Carer Friendly Tick Award – Education, in recognition of their continued work to identify and support young carers.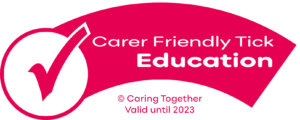 Chris Hutchinson, head teacher at Magdalen Gates Primary School said: "Many young carers are not recognised or are 'hidden' and may find it difficult to balance their own needs and those they are caring for. At Magdalen Gates we pride ourselves in doing our best to recognise who our young carers are and emphasise that it's something to be proud of!"
The Carer Friendly Tick Award was originally developed for education by young carers from Caring Together's Norfolk Young Carers Forum (NYCF) project. The forum assesses applications from schools and colleges and awards the Carer Friendly Tick Award to those that have worked hard to identify and support young carers.
The forum was particularly impressed by the young carers identifying themselves as 'Care Rangers'. The rangers have a weekly lunchtime club and an afterschool club, which gives them the opportunity to meet with others, relax and have fun. The Care Rangers also have an opportunity to take part in trips outside of school.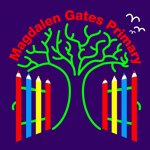 Andy McGowan, head of engagement at Caring Together, said: "As we move out of the COVID-19 pandemic, young adult carers have told us how their education and mental health has been impacted by the various lockdowns and restrictions over the past few years.
"Therefore, we are incredibly pleased to see education settings such as Magdalen Gates Primary School taking the initiative to identify and support their students with caring responsibilities.
"We want to congratulate them on having their work to identify and support young adult carers recognised by receiving the Carer Friendly Tick Award, and on the work that they are doing which brings real benefits to young carers and their families."
For more information about the Carer Friendly Tick Award please visit caringtogether.org/carer-friendly-tick or email [email protected]