Carers Week this year has the theme of make caring visible and valued. Our Carer Friendly Tick Awards are given to organisations that have standards in place to identify and support carers.
With Carers Week from 7 – 13 June we have asked people from some of the organisations who hold the Carer Friendly Tick Award to tell us something about what they are doing – how they are ensuring caring is visible and valued year-round.
Hellesdon High School
Abby Thetford, young carer lead at Hellesdon High School explained their work:
The last year has emphasised the significant contribution a growing number of young people make to their relatives who require care. In many cases, our young carers found their responsibilities become heightened during the pandemic.
As Hellesdon High's young carer lead, I was speaking weekly to carers and their families who shared their experiences of dealing with school work; family concerns, finances and health, alongside the ubiquitous anxiety felt by many during the lockdowns.
Being a carer friendly school meant that we were in a strong position to keep in close contact with young carer families. With an updated list of our students who have caring responsibilities and, in many cases, good communication with parents, we were able to help students to navigate this difficult and uncertain period.
I love working with, for and alongside our young carers. They are a diverse, mature and resilient bunch. Our monthly young carer group sessions are active, fun and full of silliness. I learn a lot from one-to-one meetings with our young carers and strive to be led by them and listen to what support they want, or in some cases, don't want.
Our young carers and the wider school community voted for our group to be named Hellesdon's Heroes: a proud, fearless name; a name which represents the invaluable role these young people have at home, at school and in our wider society.
Hellesdon High School Carers Week events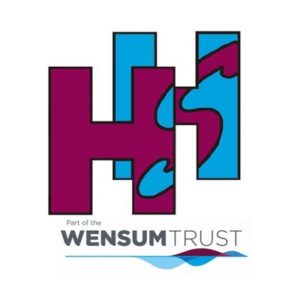 During Carers Week the school will be holding a number of events and activities and engaging the school community in conversations about young carers:
Tutor time young carer session – This will include a young carer quiz created by Year 10 young carers. A Year 11 young carer will also make a recording about her caring experiences during the session.
Young carer stand – this will be in the school canteen on Thursday 17 June. It will promote the young carer group and display garden ornaments made in May's young carers group.
Hellesdon's Heroes logo competition.
The school canteen will sell young carer 'We Care' themed biscuits during the week.
More about the Carer Friendly Tick Award
The Carer Friendly Tick Award is an accreditation, comprising of four key areas: Communities, Education, Employers and Health.
The award is assessed by carers and intended to be simple to understand and implement. It takes only a few steps but makes a real difference for carers. It is designed to help those who are unsure of how to identify and support carers in your setting or, for those already supporting carers, a way to recognise their great work.
The Carer Friendly Tick Award for each category is designed to provide organisations with an emphasis on local and relevant standards which carers feel are necessary to ensure they are easily identified and properly supported within the that environment.
For more information about the Carer Friendly Tick Award please visit caringtogether.org/carer-friendly-tick or email [email protected]
We can talk to you about how we can support you through the Carer Friendly Tick Award, including delivering awareness training and with our toolkits for each category.