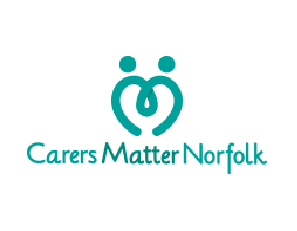 We are pleased to now be working with Carers Matter Norfolk to be offering breaks for carers in Norfolk.
Carer breaks provide a personalised, flexible break from caring.
A break should make a positive difference to you as a carer in one of the following ways:
Improving your physical and emotional wellbeing
More opportunities for you to have a life outside of caring
Being more able to sustain your caring role
Being able to take more control of your life.
What your break might involve:
Support for the person you care for at home, or for them to go out into the community. This could be with or without you.
Care being provided in the home or community so you can go out, or have time to yourself or with friends.
Care for the person you care for in the community could include them going to a day centre. Or it could be you and the person you care for doing an activity together.
Practical help around the home or with shopping.
Giving you time away for a holiday or short break. This may be with or without the person you care for.
Time together for you as a whole family.
This might be combined with, or topped up with, other support if needed. Or your break could be instead of, or as well as, other support.
How to be referred for a Carer break
Referrals are made through the Carers Matter Norfolk partnership. You can contact them by using their self referral form here. An advisor will contact you to talk through your caring role and establish whether you are eligible for a carers break through this .
If eligible for a carers break, the advisor will refer you to a Carer Connector will then refer you to Caring Together, who will contact you to arrange for one of Caring Together's team to come out and discuss how best to support you, they will also discuss details of the break with you at this stage, including the date and time. Other family members can be there for this session so they are involved if you wish.
They will discuss the planned break, time and date with you, and talk about what is needed and possible. As well as a care plan they will also produce a risk assessment.
Who is eligible for a Carer break
The priority will be:
Carers who are less likely to access traditional services.
Carers who are under the most stress and may be unable to continue in their caring role without this support.
Those who have little or no immediate support available from other sources.
These breaks are for adult carers, who are caring for someone over 18 years old.
Examples of Carer breaks
These are examples of how a break could be used (please see below for notes about costs).
Being able to rest at home
You want a day at home resting. The break involves a care worker taking the person being cared for out for the day. Both you and the person you look after benefit from this.
Family events
A care worker attends a family event to give support so both you and the person you care for can fully enjoy and relax at the event. This allows both you and the person you care for to attend an event you wouldn't otherwise have been able to do together. All family members benefit.
Help for a carer attending a group or course
Regular breaks for a short period of time, so you can go to a carer support group, training course or other regular activity. This could, for example, be monthly for three to four hours.
Holidays
Care workers can provide breaks for a few days so you can have a holiday, this may also involve the care worker going with both you and the person you care for on holiday to give support.
Note about costs
Carer breaks means you have people available to provide you with support. But some costs relating to the break may need to be paid for. These would have to be covered by you or your family. Help with other sources towards these costs may be available. The type of costs there may be that are not covered by Carer breaks include:
Train travel and subsistence for the care worker or volunteer giving support
Entry fees for activities or attractions (some may have free entry; some have free entry for carers/care workers)
Accommodation costs for an overnight stay