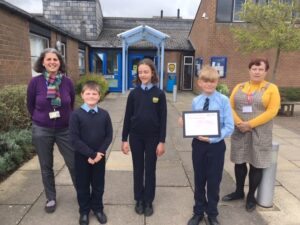 This Carers Week we will be holding an event specifically for people from organisations that are already working towards the Carer Friendly Tick Award.
The Carer Friendly Tick Award – Education was first developed by young carers as part of our  Norfolk Young Carers Forum project and has now grown to cover Norfolk, Cambridgeshire and Peterborough as well as three other groups – employers, health organisations and community groups.
We are looking forward to existing Carer Friendly Tick Award holders from each of the four categories – employers, education, community and health – talking about their experiences and giving their insights.
Caring Together carer awareness and voice team manager, Tony Elliott, said, "Since the Carer Friendly Tick was extended in November 2019, we have seen it grow to more than 50 organisations being accredited.
"We are very encouraged that so many more are already recognising the value and importance of identifying and supporting carers and wanting to achieve the Carer Friendly Tick Award.
"We are always here to support any organisation from the categories of education, employers, health and communities to become accredited. Now having other organisations willing and able to share their experiences of being carer friendly shows the value and importance that they have placed on identifying and supporting their carers.
"Holding this event in a Carers Week with the theme 'Make Caring Visible and Valued' is very appropriate, and we are grateful that holders of the Carer Friendly Tick Award are playing their part in doing exactly that every week of the year."
The making your organisation carer friendly workshop will also include hosted 'breakout rooms' giving opportunities for questions and discussions with a member of the Caring Together team.
There will also be a representative from relevant organisations, sharing 'best practice' and advice on how to support the carers in your setting, and how to achieve the Carer Friendly Tick Award.
These will be:
Education – Deborah Gillespie – Martham Academy and Nursery
Employers – Heather Brown – Fosters Solicitors
Community – Jenna Lusk – Peterborough United Foundation Trust
Health – Ruby Allen – Norfolk & Norwich University Hospital
If you would like to know more about how your organisation – whether as an employer, or as a health, education or community organisation – can become more carer friendly please contact [email protected]