Four more organisations have had their activities to identify and support carers recognised by the awarding of the Carer Friendly Tick.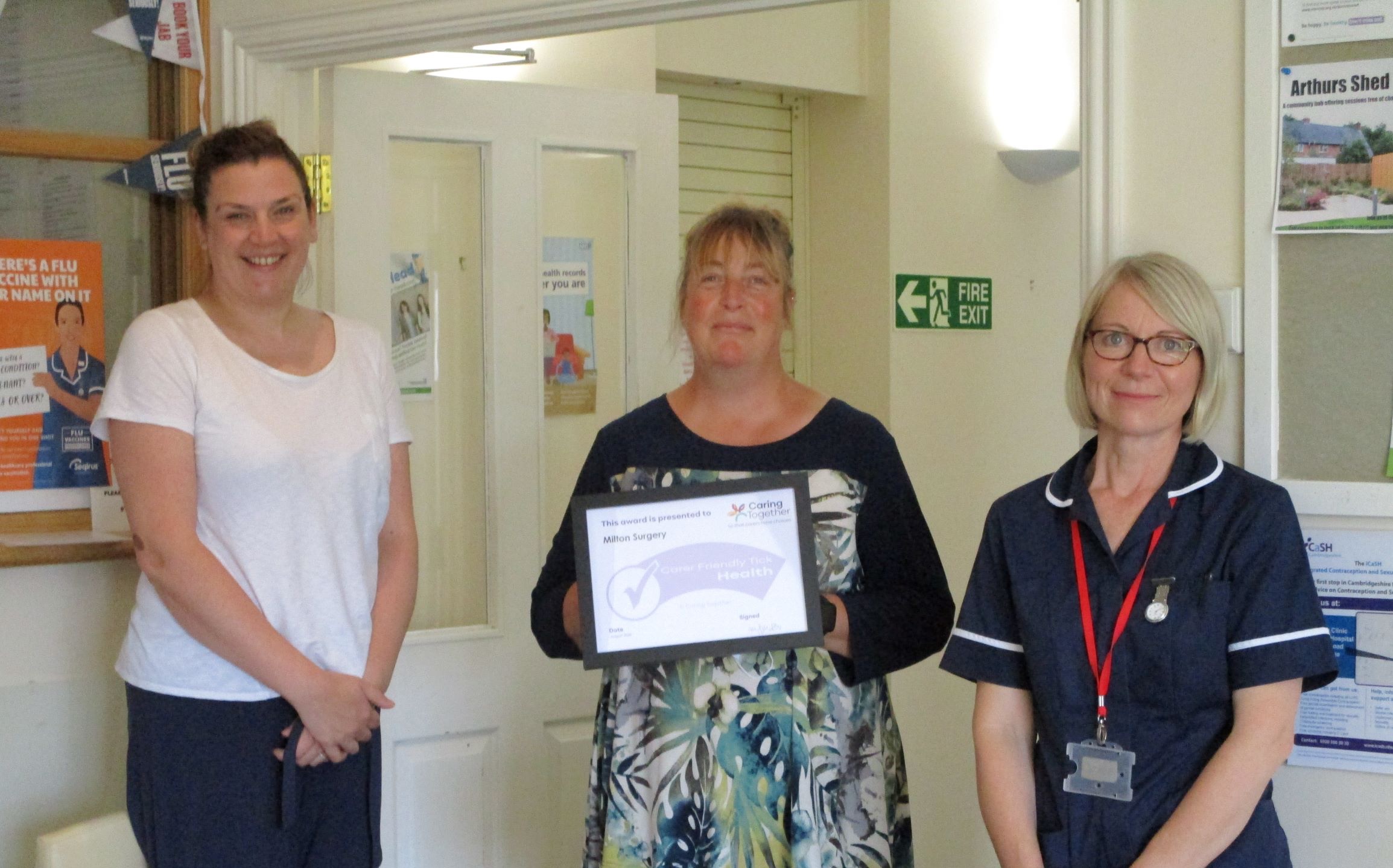 Milton Surgery (pictured) and Willingham Medical Practice, in Cambridgeshire have both achieved their Carer Friendly Tick – Health.
In addition, Age Care Advice who work in Peterborough (Carer Friendly Tick  – Communities) and East Coast College in Great Yarmouth (Carer Friendly Tick – Education) have also received their awards.
Susan Lawson, Carers Lead at Willingham Medical Practice upon receiving the award, said: "We are delighted to receive the Carer Friendly Tick – Health award.  This is a great accolade for the surgery and we hope this will encourage new carers, young or old to come forward during these unprecedented times and can contact the surgery for support and advice."
Sarah Birks, Lead Practice Nurse at  Milton Surgery: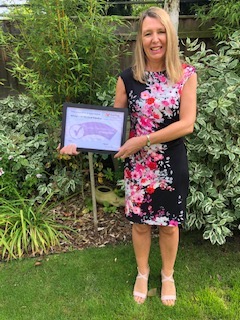 "Working towards the carer friendly tick award was a very positive experience for the team at Milton Surgery.  It was an opportunity for the team to work together and achieve something brilliant during what has been a challenging time due to the pandemic.
"The team are now much more confident in proactively identifying carers, offering support and providing current information. We have had lots of positive feedback about our information board and we are very proud of what we have all achieved together."
Andy McGowan, head of carer services at Caring Together, said, "With three in five of us likely to be a carer at some stage in our lives we are seeing more and more organisations in our communities recognising the importance of identifying and supporting carers of all ages."
Caring Together works to help raise the awareness of carers carers awareness in the community with health, social care and education professionals, and employers.
For more information about Caring Together, including the Carer Friendly Tick, please visit the Carer Friendly Tick section of our website or e-mail [email protected]
If your organisation wants support and guidance to work towards these awards and be given recognition for how you identify and support carers that you work with, then please email [email protected] or call us on 01480 499090.
When we receive completed award applications, it is down to a panel of carers to read and assess applications and decide whether enough has been done for the award to be given.
Please click here to view the Hall of Fame of all organisations that hold the Carer Friendly Tick.