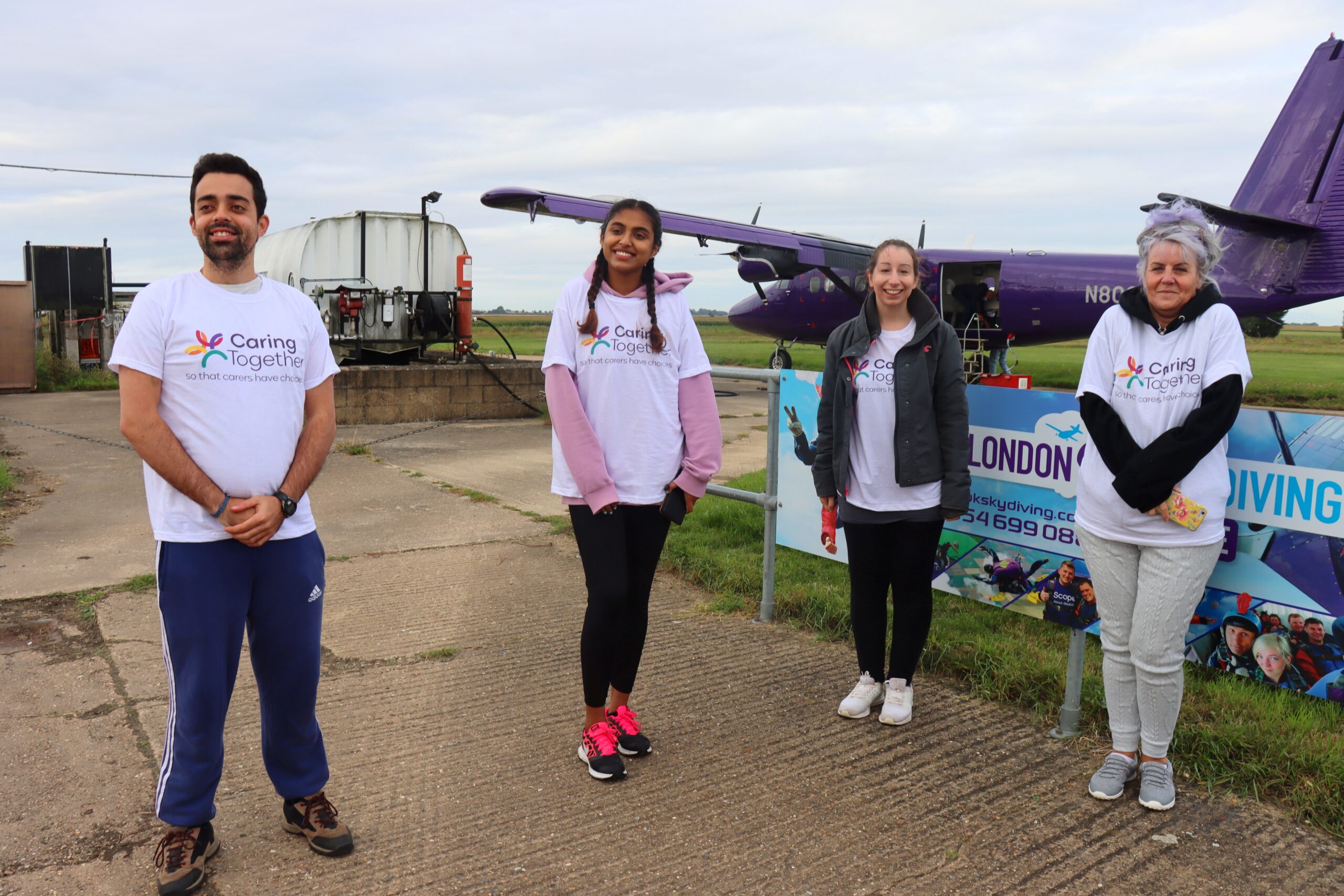 A team of brave fundraisers took the skies on Saturday 12 September to raise money to support carers across Cambridgeshire, Peterborough and Norfolk.
The skydive took place at North London Skydiving Centre in Chatteris. The money raised will help us in what we do to support carers – people who look after a family member, partner or friend who needs help because of illness, disability, a mental health problem or an addiction.
The coronavirus crisis has made life even harder for carers and those doing the skydive realise their efforts are even more important now than ever. Carers have said the impact of the coronavirus crisis on them includes:
78% are not able to take a break from caring
82% feel more stressed
76% say their caring role has increased
77% feel more lonely/isolated
Just 28% feel their local community is supporting them more.*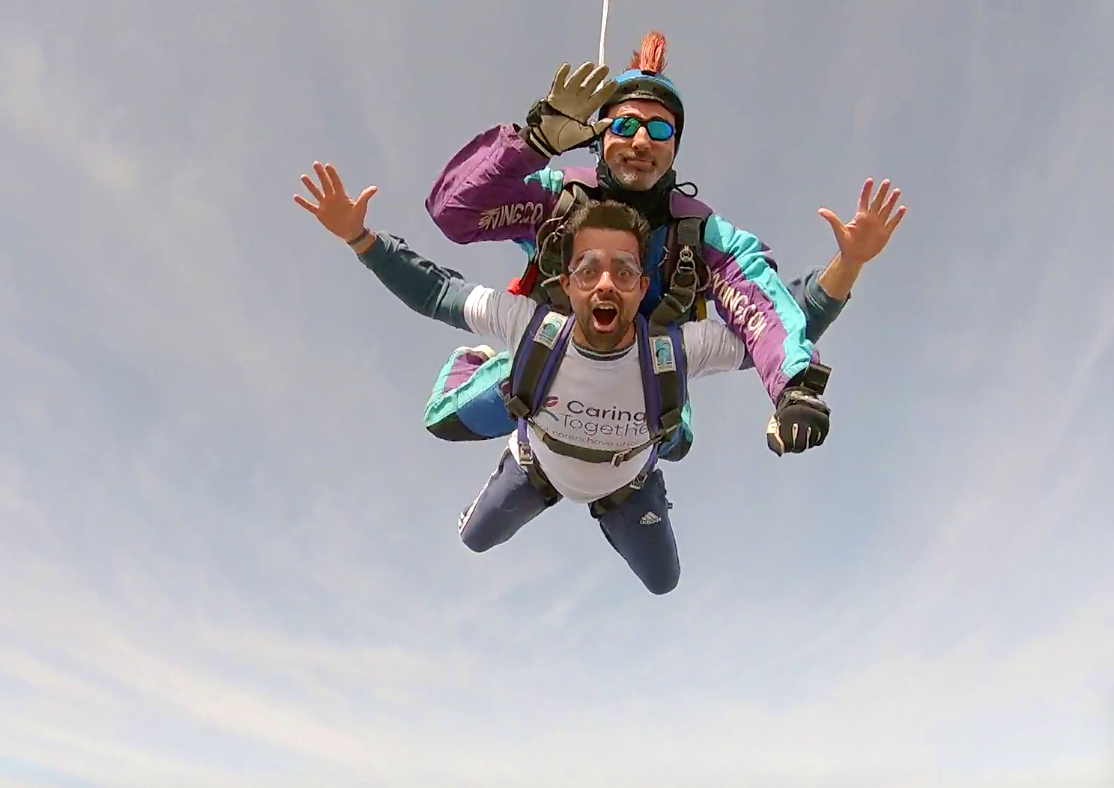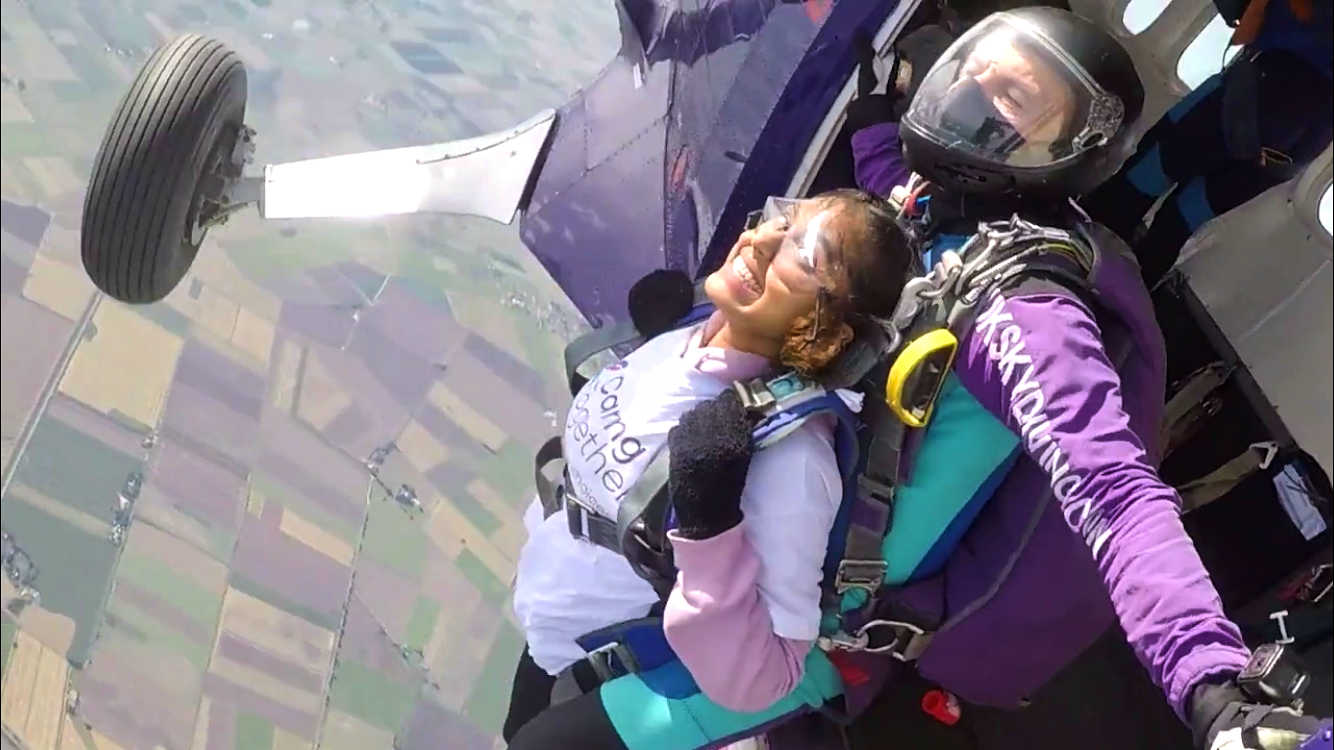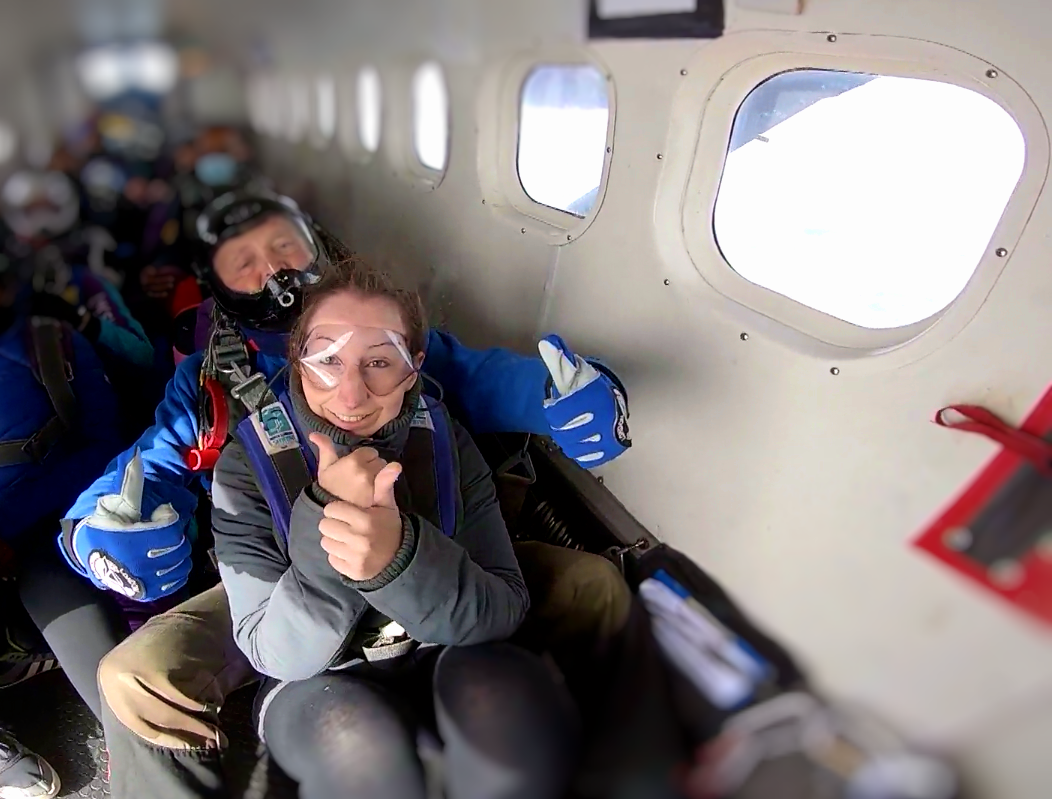 Ruben Sardinha: "Having been a carer in the past, I know the struggles faced. People like you and me, who without any formal training become carers for their family member for numerous reasons, and at this challenging stage of their lives need help and support. This is why supporting Caring Together is huge. This has been a challenge for me as I'm petrified of heights but it's been so exciting to do!"
Caring Together care team members Lizzy Joseph and Lynda Dorman also took part. Lizzy said: "I decided to do the skydive to challenge myself as I've never done anything like that before. It is also a fun way to raise money for Caring Together. A lot of the money was raised by sharing it on social media and asking family members to share it with their friends.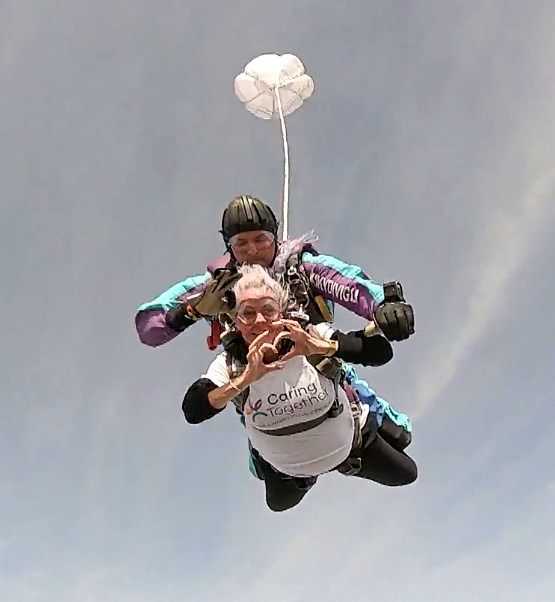 Lynda said: "I've always wanted to skydive, I saw this advertised through Caring Together's social media and felt like 'I've got to do this' and that's why I'm here today to raise money for carers. The people I work with out in the community, I can see what has happened with COVID first hand and I can see that it is important with compliance to raise money.
"Fundraising was a mission initially because I only had less than a month to prepare but I've managed to smash my fundraising target. I'm really chuffed with all of the support that I've got from colleagues, family and friends."
Clare Tevlin, who works as engagement officer for Caring Together said, "I am proud to have raised for my personal total more than £1000 which will go a long way in supporting carers of all ages across the community.
"Three in five people will be carers at some point in their lives. This is why myself and everyone taking part have decided to tick off one for the bucket list to raise money for this fantastic charity."
The second group of the #TeamTogether skydivers will be taking flight on 4 October,
You can donate to help carers by going to www.caringforcarers.uk
If you or your business want to join #TeamTogether to raise money to support carers – whether that is by taking part in a daring or energetic challenge, or while keeping your feet firmly on the ground, please contact [email protected]
* Figures produced by Caring Together from a carer survey on the impact of the coronavirus.