Caring Together's carer council has been created to ensure the voice of carers is heard throughout the work of Caring Together, and further afield.
We want to update you on some of what was covered at the most recent meeting, share how you can give your views or get involved in the subjects discussed.
Caring Together strategy
Caring Together will be producing a new strategy to come into effect in April 2023. The changing, and increased, challenges carers now face were discussed as well as how to best get the views of carers.
The input of people looking after family members and friends will be essential in shaping Caring Together's strategy.
The type of questions we will be asking are:
What are the biggest challenges you face at the moment?
How do you suggest Caring Together can best help?
If you want to be kept updated, make sure you are signed up for our email newsletters at caringtogether.org/keepintouch.
You can give your views via [email protected]
Volunteers' Week
The council was updated on an event for Caring Together's volunteers to show our appreciation of their work which was held during Volunteers' Week. This event went well.
The council are going to arrange for one of them to meet with the volunteers to share more about the work of the council.
To find out more about volunteering with Caring Together please see caringtogether.org/help-us-help-others/volunteering or email [email protected]
Carers Week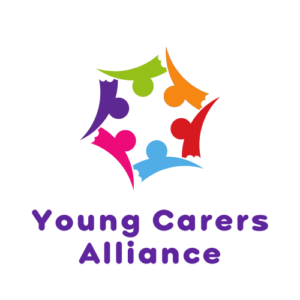 As well as awareness raising and a number of activities for young carers in the build up to the week, Carers Week saw Caring Together hosting a Young Carers Alliance Forum, and a Norfolk virtual carers conference.
We also launched our Carers Speak Out initiative which generated very powerful feedback.
In the run up to Carers Rights Day in November the comments made by carers will be shared with MP's and other decision makers. The comments are also being used to influence the development of Caring Together's strategy, and to help in any future funding bids.
You can visit our carers speak out page to read the comments made or have your say – caringtogether.dedicationpage.org/carersspeakout
Carer friends
The council were given an update on Carer Friends which was launched in the build up to Carers Week. Carer Friends are people who want to stand with carers of all ages across Cambridgeshire, Norfolk and Peterborough. Their monthly donations help to provide essential services such as:
Advice and support from our helpline
Hubs where carers can meet, receive information, and make friends
Emotional support from our Listening Ear and counselling services.
Carer Friends receive a special badge, and a Carer Friend newsletter twice a year to tell them about the difference their support is making.
Find out more at caringtogether.org/help-us-help-others/carer-friend
Carers hubs
The council was given an update on the work of Caring Togethers hubs. COVID saw our hubs close for face-to-face meetings. Late last year we started to open them again.
Some of our hubs are growing and we are raising more awareness of them, making those local to them more aware of their existence.
We recently had some feedback from the hubs saying that they just want time to get to know each other, we now have time allocated for that and it is working well.
See more about our upcoming hubs and other activities caringtogether.org/events
Having your say
You can give your views via [email protected] or find out more about our carer council by clicking here