February 2021
It is difficult to believe that it is 12 months since we first heard the word 'coronavirus'. Little did we know how quickly it would become part of our everyday lives, along with sanitising our hands, wearing a facemask, and making sure we keep our distance. The coronavirus crisis has turned everyone's lives upside down. But for carers, it has had a devastating effect.
Many people have become carers for the first time. They are looking after people who would normally cope on their own but are now unable to because they are at risk. And often balancing this with their own work and childcare.
Carers have continued to tell us that their caring role has increased with 82% of carers not able to take a break from looking after someone. 8 out of 10 carers are feeling more stressed, lonely and isolated. Young carers have not escaped the effects of the pandemic: 40% say their mental health is worse and, alarmingly, 67% say they are now more worried about the future.
For carers of all ages, it is overwhelmingly clear that the coronavirus crisis has taken its toll and they are closer to breaking point than ever before.
We said that carers needed our support now more than ever and you answered our call. With your help, we have continued to be here for carers across Cambridgeshire and Norfolk. Since April, we have:
Answered 10,331 calls to our carer helpline, providing vital information, advice and guidance.
Delivered 200 carer care packs including essential items such as facemasks, gloves and aprons.
Given bursaries to 83 carers and their families to support them when they need it most, for example helping to purchase devices for home schooling.
Run 85 virtual carer groups so that carers have had a chance to connect with others and take a break from looking after someone.
Supported 128 carers with our 'listening ear' service, giving them the chance to talk to someone who cares.
Registered 4112 emergency plan so that carers know what to do if something happens that means they are unable to care such as being diagnosed with COVID-19 themselves.
Provided 62,923 hours of homecare so that carers are able to take a break
From the bottom of my heart, thank you for your support, it really has made such a difference to the carers in your local community. But don't take my word for it.
"I don't know what I would have done if you were not at the end of the phone to help me, thank you so much".
(a carer who called our carer helpline)

"Claire is a god send and if it wasn't for your support I would be really struggling".
(a carer who talked to one of our listening ear volunteers)

"I just wanted to call and say thank you to the care team and to the care worker who sat with my husband for longer when my hospital appointment overran. You are all amazing and went the extra mile to support us."
(a carer who received support from a care worker)

"Thank you so much for the grant, it will really help me with my studies as I won't have to wait for my sister to finish from the one we borrowed. I really appreciate the help Caring Together."
(a carer who received a bursary to buy a laptop for college work)
We all know that this is far from over. For many carers, the only light at the end of the tunnel is receiving their COVID-19 vaccination to give them the confidence that they are able to keep their older, disabled and seriously ill loved ones safe.
But attending even routine medical appointments can be difficult for carers when they are looking after someone. We can help carers to get to their COVID-19 vaccination appointments at no cost to them. From providing homecare for the person they care for to assisting them with their journey – anything that they need to make sure that they and the person they care for can get there without any added stress or worry, at a time when both can feel pretty unrelenting.
We had hoped we wouldn't need to write this letter but we are asking for your help once again so that we can continue caring together.
If you or anyone you know is caring for a friend or family member and is struggling to attend their vaccination appointment, please get in touch with us using the information at the top of this letter to find out how we can help.
And, if you can, please make a donation. As you can see from what we've done together already, your donation will help make sure that carers continue to receive the practical and emotional support that they need during this crisis.
On behalf of us all, thank you again for your ongoing support of carers.
Best wishes,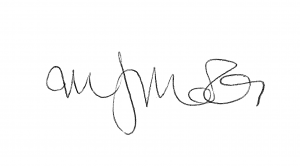 Miriam Martin
Chief executive