The summer activity programme has been fantastic for the YC/YAC services. Lots of activities and new experiences for carers across our areas and thanks must go to the teams for their hard work.
We have also successfully delivered another bursary scheme for young carers and their families. The money was allocated really quickly and has been used for uniforms, days out, football clubs, horse riding etc., all to enhance young carers' summer experiences. The bursary schemes are really popular with families and we would love to do more in the future.
We have two new projects launching in September. Our online support for YC/YAC will go live on 15th September. Each week a member of staff will be online to talk to young carers and young adult carers on a nominated day and time.
In addition, Bisha Mistry will be working with the team to develop a creative therapy project, supported by specialist volunteer practitioners working with the young carers and young adult carers on ways to express themselves safely whilst understanding their caring role. We hope to build up a bank of practitioners and will be advertising via our volunteering team. The therapy service will be a referral service for all the young  and young adult carers. We are hoping after a period of time that this service can be extended to all unpaid family carers and more teams can get involved in the delivery of the services.
Young Carer Intergenerational Project – Huntingdon, St Ives and Ramsey
The Young Carers Team has launched their year-long intergenerational project which encourages young carers to buddy with an elderly person. This exciting venture is up and running in three care homes in Huntingdon, St Ives and Ramsey. The project focuses on companionship and a love of arts and crafts, bringing members of the intergenerational community together.
We are looking for donations of art and craft materials, old mugs and tea cups, fabrics, knitting supplies and both fake and real flowers to help us run the project. If you are able to make a donation or feel that you could support us with the project please speak to Tania Bingham in the Young Carers Team or email [email protected].
Help us to support young carers to make a difference in an elderly person's life #Intergenerationalcommunity
Young Carers in Schools
With the new school term now up and running, we can reflect on a successful first year implementing the Young Carers in Schools programme across schools in Cambridgeshire. More schools than ever have committed to being 'young carer friendly' and to date over 20 schools are making positive changes to support young carers. 8 schools have already been awarded with the bronze award demonstrating their commitment to young carers and 6 more schools applied for awards in bronze and silver in July.
We are looking forward to a bright academic year in 16/17, supporting more schools to create carer friendly environments for both pupils and staff.
Carers Trust Cambridgeshire have been praised by The Children's Society and Carers Trust for supporting a large number of schools to implement a change in their school and as a result have been invited to speak at upcoming conferences in Manchester and London, sharing the success of the programme across Cambridgeshire.
Young Carers Summer Programme
A big thank you to all who have helped to make Summer 2016 the best and biggest for Young Carers and Young Adult Carers. We have supported hundreds of young people across Huntingdonshire and Peterborough. From beach trips, pizza making, CV writing, Froglife, funding applications to meeting and feeding alpacas. Such a huge selection of activities and making memories for the young people we get the privilege of working with!
YC YAC Beach trip – July 2016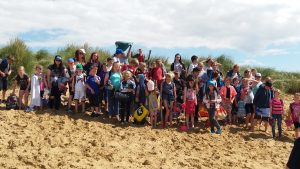 A big thank you to the staff and volunteers who helped make the annual young carer / young adult carer beach day a huge success. We took 78 Young people from across Huntingdonshire and Peterborough to Old Hunstanton for a day on the beach with the sunshine, playing on the sand and paddling in the water and making amazing memories; then to New Hunstanton for chips on the grass. It was a fantastic enjoyable day, the feedback from parents and guardians has been brilliant. So a huge thanks to all that made it extra special.
Lady De Ramsey Garden party – August 2016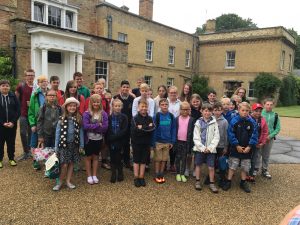 A big thank you to staff and volunteers who helped make the annual young carer/young adult carer garden party a success. We took 37 young people; despite the rain – it was a fantastic day. Swimming, sprinklers, bird watching, garden games, playing on a juke box and a tour of the Secret Garden Party site were all enjoyed. Great feedback has been given and I am sure they will speaking about it for a long time to come!
Alice Boon, Young Carers Senior Support Co-ordinator