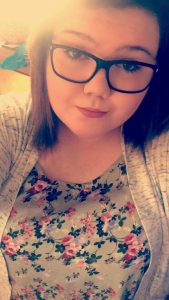 Not every CV can boast 'previous experience on a cattle farm' – but Narice Briton's can!
Moving from the world of cattle farming to care cannot have been easy, but Narice has managed it with ease! So much so, that she had been shortlisted for The Newcomer Award for the Great British Care Awards, East of England.
Narice was nominated by Lorna Harlow and Sadie Andrews. Sadie said,
"Narice has a real thirst for knowledge and really wants to make a difference to the people she supports. She gives so much to her role and the families she supports. Her aim is to develop and grow and we fully support that ambition!"
Lorna added,
"For Narice, job satisfaction is key."
Narice said of her achievement,
"I can't believe I was even nominated, let alone become a finalist."
Narice will find out on Thursday 9th November at a nail-biting awards ceremony in Peterborough if she has won. We say Good Luck, Narice and very well done!