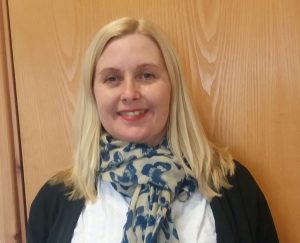 "For the first time in my life I am lost for words!" was Andrea's reaction when she first heard that she had been shortlisted for The Frontline Leaders Award for the Great British Care Awards, East of England.
Andrea previously worked for Crossroads Care East Anglia (CCEA) and transferred to us in September 2015. Andrea started her career as a Care Worker eight years ago and has progressed to Care Manager.
"I am committed to supporting and developing my team and leading them by example", Andrea said, after hearing she had been shortlisted.
Andrea was nominated by Lorna Harlow who said;
"Andrea is a star. We spotted her potential immediately. She was always willing to take on new ideas whilst supporting the wider team through the transition period. She is loyal and passionate with a keen desire to improve services and outcomes for the families she supports.

After everything the team has gone through, Andrea has been a stabilising influence which was very much needed, for which we are truly grateful."
Andrea said,
"I am honoured by the nomination but more honoured to work with such a great supportive team."
Andrea will find out on Thursday 9th November at a nail-biting awards ceremony in Peterborough if she has won. We say Good Luck, Andrea and very well done!