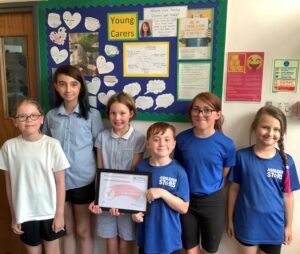 The Garage, Whitefriars Church of England Primary Academy and Ashleigh Primary School have been awarded Caring Together's Carer Friendly Tick Award in recognition of their work to identify and support carers.
A panel of young carers assessed each application on behalf of Caring Together, a charity which supports people caring for family members or friends in Norfolk, Cambridgeshire and Peterborough.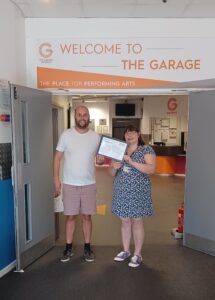 Tom Francis, youth arts worker and carers champion at The Garage, an arts venue in Norwich, whose work focuses on inclusion and supporting young people in challenging circumstances said, "We are really pleased to be recognised as a service which provides a welcoming and supportive environment for young carers and offers them a space to do their own thing, develop creative skills and make new friendships, with access to support and advice if they need it."
The Garage received the Carer Friendly Tick Award – Communities, for reasons including having two carers champions who act as a key contact for young carers accessing their services.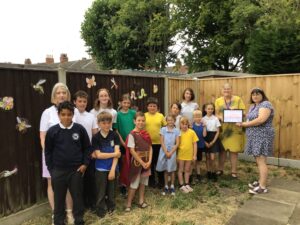 Mathew Tuckwood, head teacher of Whitefriars Church of England Primary Academy in King's Lynn said the school was 'super proud' to have achieved the Carer Friendly Tick Award – Education, and added, "The process of applying for the award has really developed our understanding of the lives of our young carers. We have been able to develop our support network within school to support our amazing young carers which has been fantastic."
Ashleigh Primary School in Wymondham received the award for reasons including their Carer-saurus project which was led by the school's young carer group.
The young carers had a colouring table at lunch times where they would invite other children to create a superhero carer picture to stick to the dinosaur. The project also gave the young carers the opportunity to raise awareness of what it's like to be a carer for a family member. The Carer-saurus is now on display in Chantry Place as part of the Norwich T-Rex trail.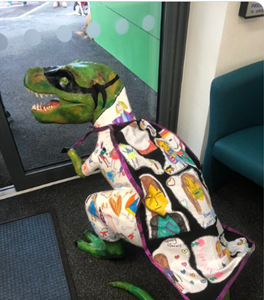 Hannah Meek, young carers champion, Ashleigh Primary School said, "We always want all of our Ashleigh Stars (school children) to shine as brightly as they can. Our school values of 'all different, all equal and all learning' are at the heart of our inclusive approach and being able to identify and support young carers has been an important part of this.
"We love to hear the voices of these young superstars and will continue to grow the support available to them."
Andy McGowan, head of engagement at Caring Together, said, "With three in five of us likely to be a carer at some stage in our lives we are seeing more and more education, health, work, and community settings in Norfolk recognising the importance of identifying and supporting carers of all ages.
"Therefore, it's really pleasing to see The Garage, Whitefriars Church of England Primary Academy and Ashleigh Primary School, have their work, to identify and support young carers recognised by our Carer Friendly Tick Award.
"We want to congratulate them on this and thank them for the creative ways in which they are engaging with young carers, such as the Carersaurus, which makes a real difference to them."
"We hope that other communities, schools, colleges, universities and health organisations, will follow in this good work. They can develop their own ways to identify and support carers, and we are here to help them do this. As the number and awareness of carers grows this will be an ever more important part of making sure carers are given the recognition and help they deserve."
Read more about our Carer Friendly Tick Awards and how your organisation can support carers.