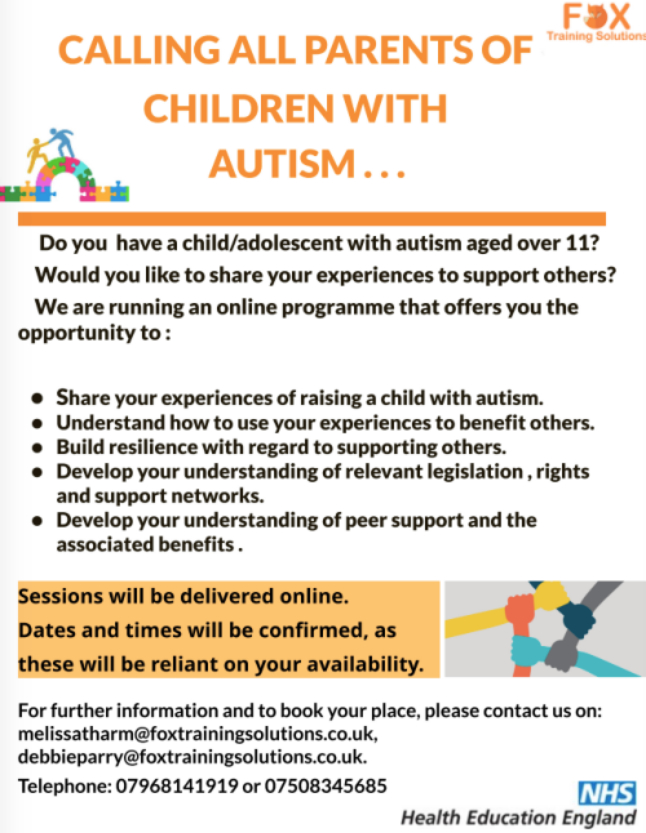 Do you have a child with autism who is aged over 11? Would you like to share your experiences to support others and also get support from other people. There is support available to you online through Health Education England.
You will be able to share your experiences of raising a child with autism, build resilience with regard to supporting others and develop your understanding of your rights with regards to legislation and support networks.
Sessions will be delivered online. Dates and times will be confirmed dependent on your availability.
For further information and to book your place please contact [email protected] or [email protected].
Tel: 0797141919 or 07508345685