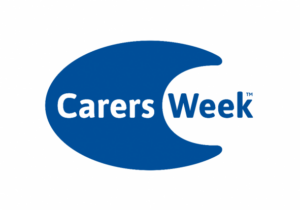 Carers Week 2021 took place from Monday 7 to Sunday 13 June. This year's theme was 'make caring visible and valued'. Click on the links below to read more about what we and others are were doing to make caring visible and valued in these articles:
You can also view a video we put together to say thank you to all of you who help us support carers through all you contribute. This video of our staff saying thank you has been edited by a volunteer, Sam (see end credits for more details).
How you can be involved
You can find us and join the Carers Week conversation on:
You can also look out for social media posts with the hashtag #CarersWeek.
About Carers Week
Carers Week will run from Monday 7 until Sunday 13 June 2021 and its theme is to make caring visible and valued.
There are 6.5 million people in the UK who are carers. They are looking after a family member or friend who has a disability, mental or physical illness or who needs extra help as they grow older.
Carers Week is an annual campaign to raise awareness of caring, highlight the challenges unpaid carers face and recognise the contribution they make to families and communities throughout the UK. It also helps people who don't think of themselves as having caring responsibilities to identify as carers and access much-needed support.
The campaign is brought to life by thousands of individuals and organisations who come together to provide support for carers, run activities and highlight the vital role carers play in our communities, drawing attention to just how important caring is.
Find out more about Carers Week at www.carersweek.org