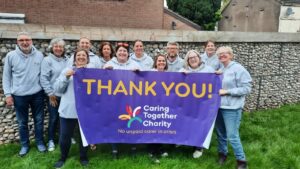 We want to say a massive thank you to the intrepid team of twelve walkers who have taken on the 21-mile hike around Ullswater in the Lake District, to raise money to support unpaid carers across Cambridgeshire, Peterborough and Norfolk. 
Donations and sponsorship money are still coming in but the group of Caring Together staff, family and friends have already raised £3,900, every penny of which will make a difference in helping us support more people looking after a family member or friend. 
It took the team just under 12 hours to complete despite the challenges of blisters, aching limbs and exhaustion. But the team were upbeat about what they have achieved, especially as they recognise the importance of carers being supported.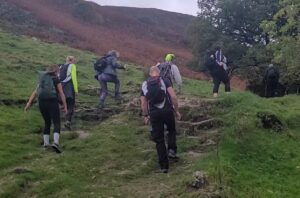 Zoe Bunter, Head of Fundraising and Communications, said, "Taking on a challenge like this wasn't easy – especially as almost none of the route was flat!  
"However, we know that our challenge as hikers was nothing compared to the daily challenges many unpaid carers face. Yes, we were tired at the end but it's nothing compared to being exhausted day in and day out during years of caring. We hope our hike will mean many, many people can get the support they deserve." 
And a big thank you to Sarah who was on hand to provide support before, during and after the walk. 
If you would like to donate in support of carers following this walk, please click here.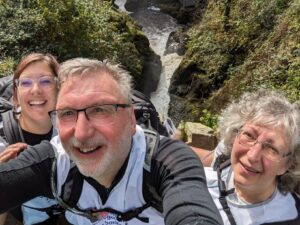 If you would like to take on a challenge to raise money to help unpaid carers. Whether you enjoy walking, cycling, running or swimming, or want to take on any other kind of sponsored activity you fundraise to help unpaid carers. 
Whether you want to do this solo, with friends, with colleagues or with people from a group you are part of your support will be hugely appreciated. 
Click here for lots of advice and inspiration!