As part of celebrating Volunteers' Week we are highlighting the invaluable support that our team of volunteers give to carers. We caught up with Richard when he went to visit Pam, who is the carer for her husband, Nick.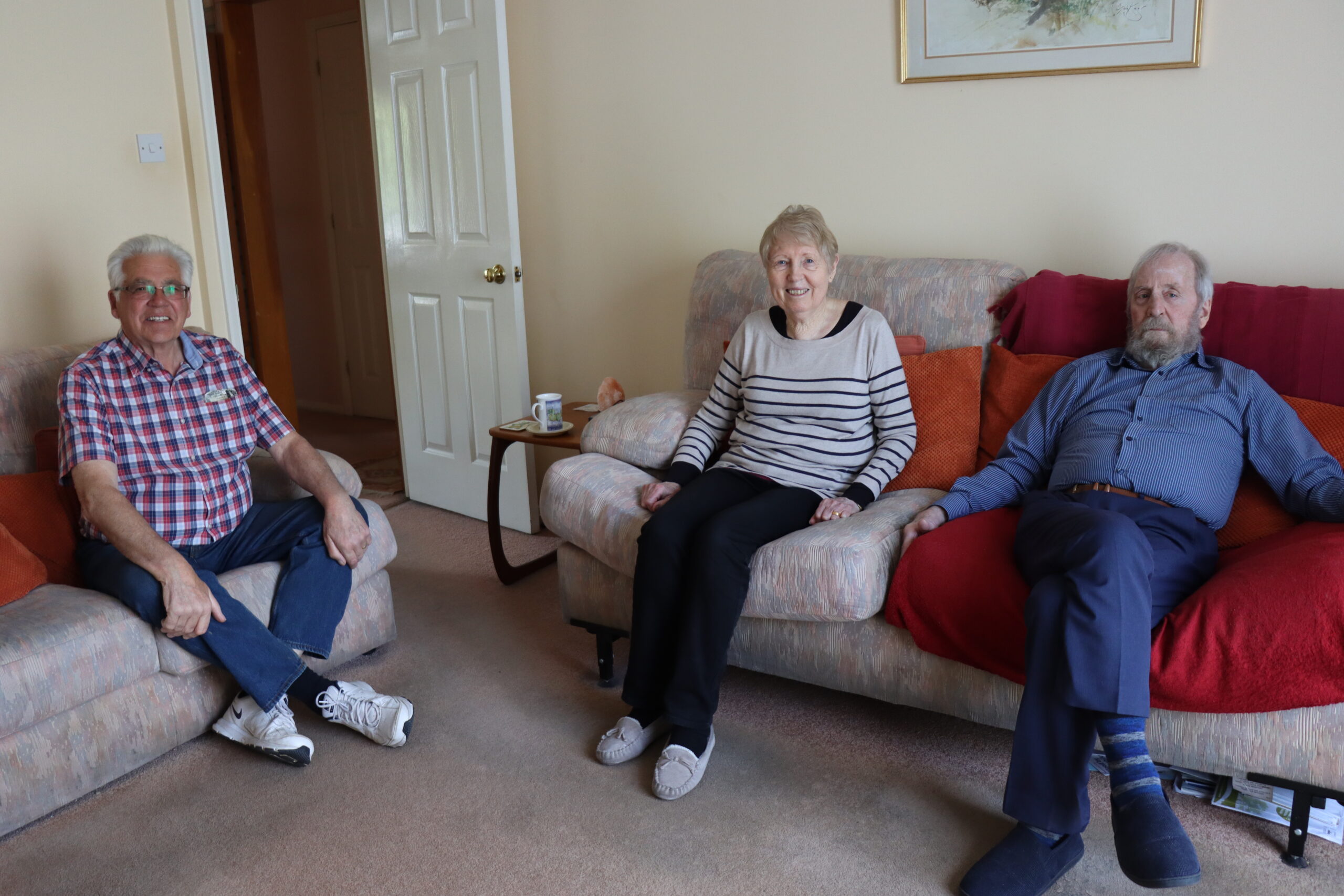 Richard explained why his role is so valuable to him, as well as those he supports. He said, "I've been involved with Caring Together for quite some time now. First with receiving care for my wife but now I give back as a volunteer. I do home visits and I help put with the adult carers hubs and with the young carers activities.
"The whole of my volunteering role now provides me with the opportunity to have supportive conversations with carers and the cared for that are in need of a chat.
"Caring Together has saved my life really. As a carer, I spent the first 12 years of my caring role without any support at all. And I had no guidelines of how to go about getting help. And then in 2002, someone from Cambridgeshire County Council suggested Caring Together. I then had somebody come and give me some help and advice.
"Having spent 25 years as a carer of myself for my wife, I think it's fair to say that I've got skills in to support others. Being able to volunteer now, it's lovely to be able to give something back to the community and to a charity that has previously supported me.
"I enjoy going to my home visits, especially to those like Pam and Nick. I always look forward to my Wednesday's with Nick and it is lovely to give them a friendly tea break here. Although I'm here to support them, it's therapeutic for me as a person as well. Because I'm apart from my lovely little doggie, I live on my own.
"Because Pam's Nick's carer, I always like to ask her a few things too, because I know that there's a huge responsibility that goes with caring for your family member. You get no thanks from anybody, so it's lovely to be able to be a support to both Pam and Nick.
"It's lovely when people appreciate you for what do and make you feel welcome. So, I love my role volunteering. It's something that I would never have expected when I was younger, I would be doing something like this, but I love it."
Pam said: "It's a really good feeling that there's somebody who comes as a visitor and as a friend now as a different face, somebody who's got lots of knowledge and to feel that he is really interested in our situation and supports us.
"I know how Nick looks forward to Richard's visits. Well, I do as well, but he particularly enjoys a good chat. Richard's visits enrich our lives and I would say is the cream on top of the homecare support we already receive from our care workers!"
If you would like to find out more about ways in which you could get involved and join our volunteer team please do contact our volunteer coordinator Annie at [email protected]
You can also find out more by heading to caringtogether.org/help-us-help-others/volunteering