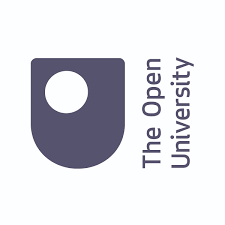 As a carer, you may have seen impacts on your school progress, on your ability to stick to a timetable, and may even find you need to change career to find employment that works around your caring responsibilities. The Open University now have carers scholarships available to help put higher education back within your grasp with their flexible study arrangements.
What are the Carers' Scholarships?
The Open University is making 50 scholarships available in the 2020/2021 academic year, with 15 reserved for young carers between 18–25. As a result of the current coronavirus outbreak, it will also be possible for successful applicants to reserve their scholarship until the 2021/2022 academic year, if needed.
A scholarship covers OU undergraduate credit-bearing modules and qualifications, paying for the full tuition cost of your qualification, up to 120 credits each seasonal academic year and 360 credits in total.
To be eligible, you'll need to meet all the following criteria:
start OU study for the first time in academic year 2020/2021 or 2021/2022
ordinarily resident in the UK and eligible for a UK fee
be a carer who cares for an average of 15 hours a week, or
have been a carer in the last 2 years, who cared for an average of 15 hours a week, but, due to bereavement, are no longer a carer
able to provide proof of your current, or recently ended, caring responsibilities
have a gross household income of no more than £25,000 a year, or be in receipt of a qualifying benefit
study a minimum of 30 credits a year.
What supporting evidence do I need?
You'll need to provide evidence that you've been providing unpaid care to one or more people. This could be a letter from your current GP, social worker or carer support organisation.
You'll also need to provide evidence of your household income or qualifying benefit.
How to apply to the Carers' Scholarships Fund
Applications are open, please go to www.open.ac.uk/courses/fees-and-funding/carers-scholarship-fund to learn more
Applications close midnight 31 July 2020.
If you're successful, you'll be notified by letter by 21 August 2020. We'll also contact you in August to help you choose your course, so don't worry if you're not sure what you want to study.