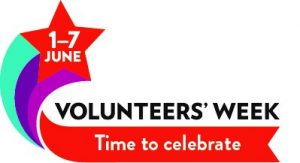 Carers Trust Cambridgeshire, Peterborough, Norfolk would like to say a huge thank you to all of the wonderful people who volunteer with us across our region in so many varied ways. No matter how much or little time our volunteers have to give, they are sure to make a big difference.
Here at Carers Trust Cambridgeshire, Peterborough, Norfolk volunteers have the opportunity to get involved and help make caring easier in a number of ways, from helping out at local groups, hubs and clubs for carers on a regular basis, to supporting the charity's fundraising efforts in our local community every now and again.
Volunteers recently completed a survey on their experiences with us. Their ideas and suggestions for how we can develop and grow our work with volunteers have been really valuable. As part of the survey, volunteers told us about their personal volunteering highlights, which included receiving Carer Friends training, building awareness within local hospitals around the pressures faced by carers and being thanked by people.
Next week, one of our most experienced volunteers, Richard Cross, is attending the Celebration of Volunteering event at John Lewis in Cambridge to tell others about his volunteering experiences. After a welcome from the Mayor, volunteers from a variety of local organisations will join together to discuss their volunteering, what they enjoy and get out of it and the difference they think it makes. The aim is to promote local volunteering and encourage others to get involved by telling their stories. Thank you for spreading the word, Richard, and we hope you enjoy the evening.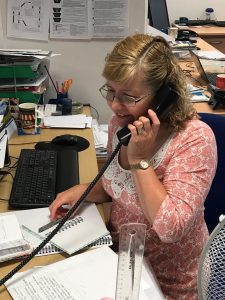 Dedicated supporter, Pat Strachan, volunteers regularly as part of our Listening Ear Project, where she takes time to talk to carers on the telephone. Volunteering with the charity has become an important part of Pat's life:
"I'm a volunteering addict, it's really satisfying and now I'm pleased to find out research shows it's good for you too! Working on the information line really brought home to me how important carers are and how the support people have makes a huge difference but, also how tough and isolating it can be for carers.
"I started off doing admin tasks to support fundraising and have done a bit of fundraising myself, then got involved in a couple of carers hubs briefly – it can take some time to find the role that works for a volunteer and fits with other commitments."
Pat is pleased to have persevered and enjoys being able to help others:"It's so rewarding to talk to people and maybe be a friendly voice that can make a difference to their day, help them have some time to reflect on their situation, maybe offer some basic information or praise for what they are doing. It's also really nice to find out that so many people really value the chats – it seems such a small thing."
She would encourage anyone who is thinking of volunteering their time or supporting a charity to explore what's out there:
"Go for it! Follow an existing interest or find out more about the volunteering possibilities. Check about what is expected of volunteers and how much training and support you can expect. Maybe it'll take some time to find the role that works for you, but it's so worth it – offering rewarding contacts, new relationships and experiences."
How can you help?
If you'd like to learn more about volunteering opportunities with Carers Trust Cambridgeshire, Peterborough, Norfolk or feel there is some other way that you could help to support the charity, then please get in touch by calling 01480 499090 or by emailing [email protected] for an informal chat.