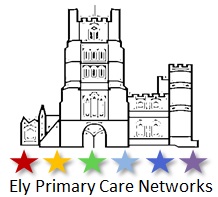 We have recently launched a new service to help people looking after a family member or friend in East Cambridgeshire to take a break from their caring role.
And to help us provide this much needed support we are looking for more volunteers to be involved in this service. Could you help make a difference?
The volunteers involved in this project provide company for the person the carers look after so the carer can take a break – whether they want to go for a walk with a friend, go shopping, to an exercise class, to the hairdressers or doing something at home such as gardening or having a friend over for a cup of tea. Things many of us can take relatively for granted.
Our volunteer coordinator, Annie Gault said, "We know that looking after a family member or friend can be hard. And the challenges of the COVID pandemic have made things even harder for carers.
"The number of people coming forward simply needing some time away from their caring role has shown how valued these carers breaks are.
"We are very grateful to the carers who have come forward so far and would love to hear from other people who are able to help carers in this way.
"This is an opportunity to make a real difference to the lives of carers and the people they care for in East Cambridgeshire."
The project covers the East Cambridgeshire area including Bottisham, Burwell, Ely, Haddenham, Littleport, Soham and Sutton.
Your commitment can be as much or as little as you choose, ideally with a minimum commitment of six months.
Full and comprehensive training will be given as well as regular debriefing and on-going support.
Find out more at www.caringtogether.org/help-us-help-others/volunteering/breaks-for-carers-east-cambridgeshire
If you are looking after a family member or friend you can also contact Caring Together to find out more about this and other support available to you. Contact [email protected], go to caringtogether.org or call 0345 241 0954.
This project is being delivered with the support of Cambridgeshire County Council and Ely Primary Care Networks.