Volunteer at our young carer groups
We are looking for volunteers to assist and help with the running of our young carers groups, across Huntingdonshire and Peterborough.
Our groups offer support to young carers, by giving them a space to have fun, make friends and chance to speak to members of staff. We organise a variety of activities including crafts, cooking/baking and sport.
You will work closely with our staff members and be a part of a dedicated team.  There is also the opportunity to help support occasional day events for young carers, mostly taking place during school holidays.
You can find out more about this role by downloading the full role description: Young carers volunteer – role description – May 2023 [PDF, 87kB]
Commitment
Most of our groups run once a fortnight.
Our groups are held after school, in the evenings or at weekends.
Want to know more
For full details of the volunteering role and about our application process please contact our volunteer coordinator by email [email protected] or phone us on 01480 499090
A young carers group volunteer said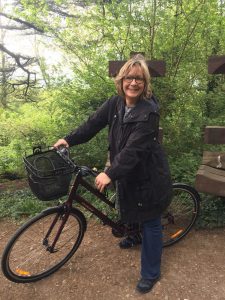 "My dad needed me and I cared! No hesitation!
Some days it was so so hard, most days it was a pleasure.
Having been an adult carer I can relate to some of what the young carers are doing and the emotional roller coaster they ride. Our stories may not be exactly the same but the emotional outcome is not dissimilar.
As an adult I was able to own the taking of some respite, these children can't. This is why young carers is so important, essential and beneficial.
If I can help provide a small part of that respite by sharing my crafting hobby then that's the least I can do.
Each month I get to know the children more and more. I feel as though a mutual familiarity and trust is forming between us. I like how they put so much into the crafts; they are inspirational and 'Wow' me so often.
If they can 'make and take' something that helps them smile then that makes me smile too!"