Fancy dress isn't just for children! Could your friends or colleagues hold a dressing up day one Friday in the office, or for a restaurant meal out? You'll make some long-lasting and very funny memories together, and be helping local carers in your area.
Step 1 – plan your fancy dress day or evening
Choose when and where you will hold your event, and any theme. For example, you could have a Halloween-themed dressing up day at work, or a TV and Film characters theme for an evening out
Will there be a competition? You could give an award for the best costume.
Decide whether costumes have to be home-made or can include shop-bought items
Decide how much you will ask people to donate. You could ask each participant to donate a fiver
Will you also hold a raffle? See our Top tips for information
Step 2 – set up your fundraising page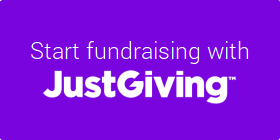 It is easy and simple to set up a Just Giving page. See our Top tips for your online fundraising page
Ask entrants to pay their entry fee donation online, or collect cash on the day.
Step 3 – spread the word
Tell everyone about what you are doing and that it's to raise funds to help unpaid carers
Ask people to get into the spirit of things and dress up for a day or an evening
Contact us at [email protected] so we can make sure you have any information or resources you need
Step 4 – Hold your fancy dress day
Have loads of fun and admire everyone's creativity!
You could also have a 'bring and share', or pizza lunch at work to make it more of an occasion.
Enjoy it! Have fun and know you are making a difference for unpaid carers.
Make sure you take photos and get permission to send these to us at [email protected]
Step 6 – Congratulations! You've done it!
Well done and thank you! Now you can send any donations that haven't been made online into us. See our Top tips for full details.
We will make sure you receive a nice thank you card confirming how much you have raised.
Thank you for caring for carers!