Do you have a big birthday coming up, a wedding anniversary, or perhaps you're even about to get married?
Many people prefer that gifts are given to a charity of their choosing to celebrate their special day, instead of receiving unwanted gifts themselves.
Option 1 – A free online celebration page for your special occasion
With Caring Together you can mark your special day with a unique website page where your friends and family can leave you messages and make donations instead of giving gifts – if they choose to do so!
Please contact us at [email protected] or on 01480 499090 to ask us about setting us a celebration page.
We will want a few details about your special occasion so we can create a lovely web page just for you
Donations can be made securely online so you won't need to worry about handling money
Option 2 – Set up a fundraising page on Just Giving
You could also set up a page yourself to ask your friends and family to support Caring Together instead of giving you gifts. This is simple and quick to set up.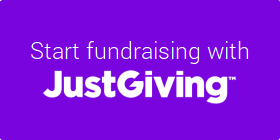 Option 3 – Giving cash or cheques at a party or event
If you are requesting that guests don't bring gifts, but make a donation to Caring Together instead, we can send you donation envelopes with a Gift Aid form attached. We can also supply thank you cards.
Please ask your guests to make any cheques payable to 'Caring Together'. See our Top tips for advice about handling cash.
If you would like to find out more and order your envelopes and thank you cards please contact Nicky Newton at [email protected] or on 01480 499090.
Thank you for supporting unpaid carers as you celebrate your special day!