We all want to be a star baker! Could you hold a bake-off at work, with your friends, in your church or at your rugby club to raise funds?
Step 1 – plan your baking competition
Chat to your fellow bakers-to-be to:
Choose who will be involved, when the competition will take place and any theme (e.g. you could have a festive theme for a bake-off close to Christmas)
Make sure you give potential bakers enough time to plan their bakes, buy ingredients and perhaps even practice – before the big day!
Decide on an entry fee such as £3 per cake/batch of biscuits
Think about how to get others involved in coming along, tasting and buying cakes. How will you advertise it? You could email people, put posters up, or send messages on social media.
Decide on a price for the cakes such as £2 per slice
Decide who the judge or judging panel will be
Decide on the prize for the winner. This could be a nice bottle of fizz, a big box of chocolates, a £25 gift voucher or something else that someone donates
Step 2 – set up your fundraising page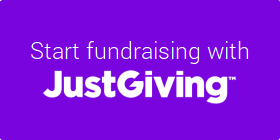 It is easy and simple to set up a Just Giving page. See our Top tips for your online fundraising page
Ask entrants to pay their entry fee donation online, or collect cash on the day. People who buy cakes could also give their donation on the fundraising page.
Step 3 – spread the word
Tell everyone about what you are doing and that it's to raise funds to help unpaid carers
Ask people to either enter the competition or come along on the day to buy some cake. Tell them how much it will cost.
Tell bakers when to bring their bakes in, how to label them (e.g. 'Gluten-free' and with a list of ingredients) and where to leave them
Contact us at [email protected] so we can make sure you have any information or resources you need
Step 4 – Hold your competition!
The judge or judges could score bakes for appearance and taste. Encourage them to say something nice about every entry!
After the judging, sell the cakes, biscuits and other yummy delights to your friends or colleagues. If you are allowing people to pay cash for cakes, make sure you have a cash float ready to give change
Announce a winner and give them their prize!
Enjoy it! Have fun and know you are making a difference for unpaid carers.
Make sure you take photos and get permission to send these to us at [email protected]
Step 6 – Congratulations! You've done it!
Well done and thank you! Now you can send any donations that haven't been made online into us. See our Top tips for full details.
We will make sure you receive a nice thank you card confirming how much you have raised.
Thank you for caring for carers!